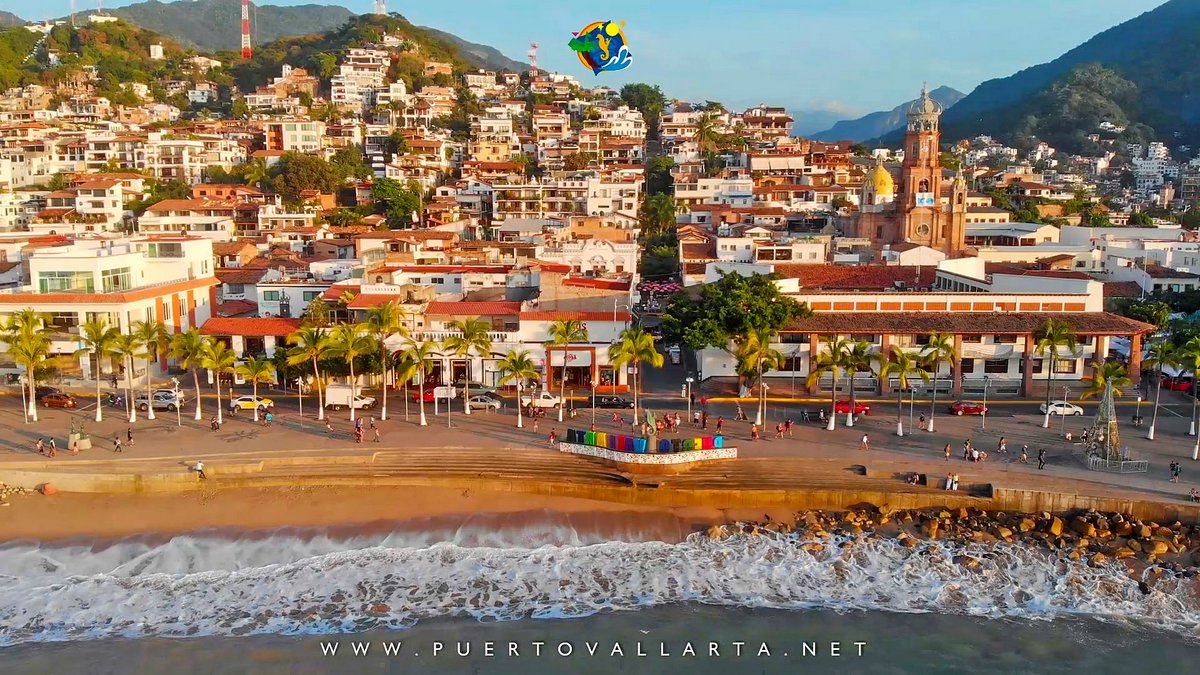 News & Articles
Puerto Vallarta is a very special tourist destination, unlike prefab destinations like Cancun or Los Cabos. PV grew organically from being a small fishing town on the west coast of the State of Jalisco into a full-fledged world-class tourist destination.
This was part luck and also lots of local effort and promotion. It also helped a lot that Puerto Vallarta is just naturally beautiful, with green jungle hills, clear sandy beaches, clear emerald-blue waters, spectacular sunsets, and lots of other natural and cultural delights.
---
Puerto Vallarta's organic evolution
When Hollywood discovered PV in the early 1960s, John Huston brought Richard Burton, Elizabeth Taylor, Ava Gardner, and the jet-set along with him. They all fell in love with the picturesque town. Since then, not only have the famous continued to visit the area, it's become a very popular tourist destination for families and the LGBTQ+ community too.
Since then, the kind and beautiful village have changed into a very welcoming and modern city with lots to do. There are dozens of gourmet restaurants, top resorts, and hotels. The city is also well connected with direct flights from many countries through the International Puerto Vallarta Diaz Ordaz Airport. Lots of cruises along the Mexican Riviera stop and enjoy the city's attractions.
---
Why Puerto Vallarta?
"Vallarta" or "PV" (as it is known to locals) is a typical Mexican "pueblo" (now a "BIG pueblo") named in honor of the well-respected Mexican lawyer, Ignacio L. Vallarta. It has followed the times and modernized, but it remains faithful to the cherished Mexican traditions and heritage. There are fiestas in honor of the Virgin of Guadalupe, and bands that play at the town plaza kiosk where locals and tourists alike dance as previous generations did too.
The city's downtown area is a place where nature and art coexist, now a protected cultural heritage of Jalisco. So, more than ever, it's a place to dive into what Mexico really is all about.
Strolling along El Malecon, you'll enjoy an open-air gallery of sculptures created by famous local and international artists. There are lots of art galleries around the town, as well as regular events and shows all year round.
---
Things to do
If you check out our list of things to do in PV, you'll notice that most of them are free. What about a power walk to the Lookout on the La Cruz hill overlooking the downtown area? Maybe a trip to Mismaloya or the southern beaches like Colomitos or Yelapa on the south shore. Take your family on a visit to Marina Vallarta and the market that is held there each week. Visit a cafe in Old Town and take a romantic stroll down Olas Altas to Los Muertos Beach and the photogenic pier. Shop for souvenirs on the Cuale River Island.
There are 55 miles of beautiful Banderas Bay beaches to enjoy, swim in, and marvel over the underwater abundance. You'll find the sea teeming with life; for example, dolphins, manta rays, sea turtles, and, between November and March, even humpback whales.
---
Nature and culture
Enjoy the surrounding nature, the Sierra Madre Mountains, bask on the golden sand beaches in the warm, sunny weather and watch some spectacular sunsets. Take trips north to the smaller towns (Bucerías, San Pancho, and La Cruz). Drive into the mountains to really small colonial-style towns like San Sebastian del Oeste, Mascota, or Talpa de Allende, where time stands still. You can even take a day trip to Charro and Mariachi-Land Tequila. Closer and south are beautiful, tranquil hideaway beaches that will remind you of a tropical island in the South Pacific.
Puerto Vallarta is also a birdwatcher's heaven, with more than 315 species of birds, including the Blue-Footed Booby on the Marietas Islands. There are loads of tour, excursion, and activity options for a family vacation or for those into extreme sports. We can mention zip-line canopy tours, swimming with dolphins, and golf options. There are bay cruises, whale watching, scuba diving, snorkeling, surfing, horseback riding, family water parks, and a unique zoo. Another very popular family outing is the award-winning Vallarta Botanical Gardens.
---
PV both traditional and modern
Puerto Vallarta, Mexico is a place where 5-star all-inclusive hotels coexist with cobblestone streets. Michelin Guide restaurants blend with street-side taco food stands with simple, but fresh, seafood or typical Mexican dishes.
Mix all of this together and add a dash of characters that are unique to our city, such as artists and ex-pats from around the globe who find inspiration here, plus a tourist industry committed to excellence and first-class service, and this magical recipe will capture you in its spell.
The best and final ingredient is the open, friendly personalities of each and every citizen in PV. A welcoming spirit that has earned this fair city the title of "World's Most Friendly City" by Condé Nast Travel magazine.
---
There you have it! Magic is all around us in Puerto Vallarta, Bahía de Banderas, and Jalisco. All you have to do is settle down, enjoy the ocean breeze, stick your feet in the golden sands, sip on a cool margarita, and before you even notice, you'll also become a part of it.
You'll have to control yourself or you might just end up planning a new trip here even before you fly home. Another option is that you may just join the many tourists that have made Puerto Vallarta their permanent home.
Continue reading about the many things you can do in Puerto Vallarta, Mexico or more information about our town.