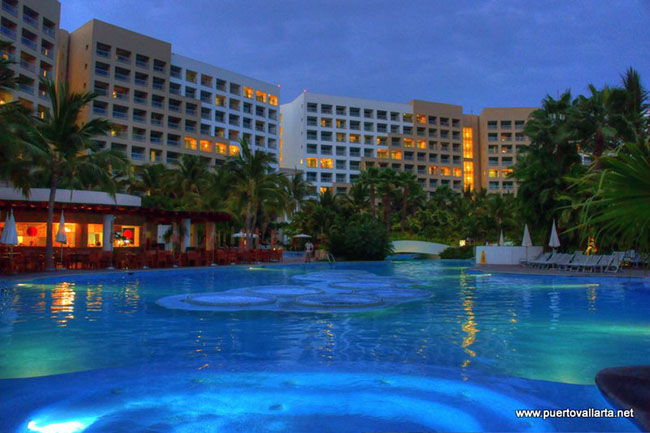 Between the North zone and Bucerías on the north side and the Airport and Marina Vallarta on the south side lies Nuevo Vallarta, a tourist development started in the 1980's with the first hotel and mainly developed as a tourist destination since 1992.
Check out the Zone map if you don't know the general layout of the city, it's not hard at all as it all lies along the edge of the Banderas Bay in a north-south curve.
The area has some 3 miles of beach and two well-equipped marinas, one called Marina Norte (North) and the other called Marina Paradise, this last one has over 300 slips, there are also around 7 miles of navigatable channels. New resorts are built regularly here and there is a bustling real-estate development wave, a great place to find or build a beautiful house.
Most hotels and resorts in Nuevo Vallarta are mostly luxurious, beachside and all-inclusive. There are a few smaller shopping centers and some good restaurants in the area.
Features locations and attractions that appear on the map: