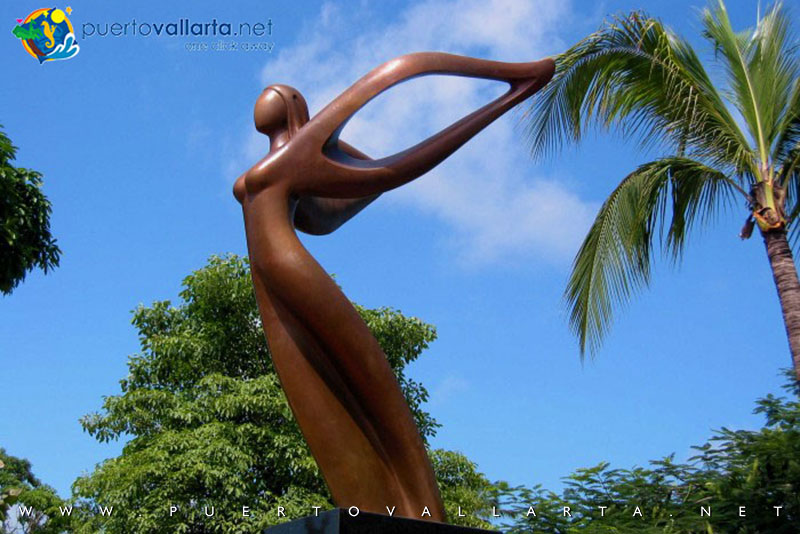 Victoria del Bicentenario (2010) Adrián Reynoso
Introduction
This sculpture titled Bicentennial Victory (Victoria del Bicentenario) was unveiled on September 10, 2010, and is found on Francisco Medina Ascencio Avenue, where it unites with Luis Donaldo Colosio street, on the "Y" in front of Santa María Square in Puerto Vallarta.
Inspiration
It is the work of the Jalisco artist, Adrián Reynoso, and represents a stylized angel that symbolizes the freedom obtained by the struggle that began on September 16, 1810.
"Victoria del Bicentenario" is avant-garde and innovative sculpture that, each day will remind the people of Vallarta of the struggle that our predecessors went through to provide us with the independence that all Mexicans enjoy today.
The plate on the statue says:
Homage to the Vallartans two hundred years from the beginning of the Mexican Independence movement.
"La Victoria del Bicentenario", sculptural work by Adrián Reynoso.
Honorable Constitutional City Council 2010-2012.
September 15, 2010
About the artist
Adrián Reynoso and his family
Adrián Reynoso, a sculptor from the city of Guadalajara, Jalisco, Mexico. In 1982 was his first solo exhibition as a professional artist. Today total of more than 48 exhibitions in total: 21 individual events and 27 group exhibits. These include painting, ceramics, sculpture exhibits in galleries and museums around the country, and abroad. There are 12 sculptures placed in public and urban spaces, including two museums. In Puerto Vallarta, he has two important sculptures, "Nature As Mother" on the Malecon and this one.
Where is it located?
Other sculptures in Puerto Vallarta