Nowadays with the boom in cosmetic surgery and advances in communications, getting the best treatment at the best price is just a matter of being well informed and demanding.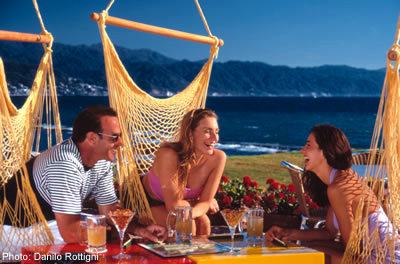 In Mexico, Puerto Vallarta is the tourist destination which is best positioned on a national level for medical tourism. The cornerstone is having at its disposal hospitals with advanced infrastructure for high-level procedures.
In this last decade, doctors specialized in various areas have focused on foreign patients, despite the fact that rates in the United States have been modified, making them more accessible. Despite intensive advertising campaigns against medical tourism from the US to other countries for surgeries, the trend continues to grow, mainly fueled by personal recommendations of one hundred percent satisfied patients.
If you are planning on, or are interested in surgery, we recommend you verify that you are considering a certified doctor. Most of the doctors in Puerto Vallarta are constantly improving their knowledge and are in constant training and specialization. The prestigious hospitals in Vallarta demand specialists that meet all the necessary requirements. Many of these doctors are continuously performing operations in the United States and are certified by the American College of Surgeons.
In many cases, the rates can be up to 50% cheaper in Mexico compared to the best rates in the USA. Other destinations besides Mexico which offer these services include Argentina, Brazil, and Vietnam, and they are in constant competition.
The benefit of this competition is more accessible prices, but you must analyze all the different possibilities, take the risks and benefits each place has to offer into account. Take a medical exam before the trip and consider postoperative care and the subsequent checkups after the operation and recovery.
Currently, more and more tourists decide to travel to Mexico in search of something more than just sun, beaches and Tequila.
One of Mexico's main advantages is the quality of the local hospitals, the quality of the service, the presence of alternative treatments, the experience of all the qualified professionals, and of course the price difference in relation to the cost of these treatments in their home countries.
The most popular treatments for women are breast enlargement and liposculpture and for men facial enlargement and liposuction, including non-invasive surgery, dental services, and other services.And it is not just a matter of money. The treatment patients receive makes them feel much more like guests of these medical establishments. Treatments and operations are conducted with speed, efficiency, and professionalism, making special efforts so patients save as much time as possible. Waiting lists are almost nonexistent, hospital staff speaks English, services are accessible and the warm-hearted treatment really makes a difference.
Furthermore, for those who would like to combine medical procedures with alternative therapies, Puerto Vallarta is the ideal place, in the city, there's a wide range nutrition, natural medicine, acupuncture specialists and rustic spas, some of which even carry the latest technological developments, etc. These treatments coupled with warm weather and the breeze of the ocean will foster a speedy recovery and provide a complete and healthy vacation.
Puerto Vallarta not only offers specialized medical care and a true humane recovery, the city also offers preventive tourism. Both national and foreign visitors turn up in our hospitals to get an annual checkup, combining their medical experience with their vacation in a relaxed atmosphere. Coming here for prevention, people can also enjoy many of the other activities and attractions Vallarta has to offer.