By Norma Furlong
I have been invited to write about one of my favorite topics: Puerto Vallarta and its mysterious appeal to people from around the world. This is my first attempt at professional writing, so I hope you excuse my exuberance as the words tumble straight from my heart…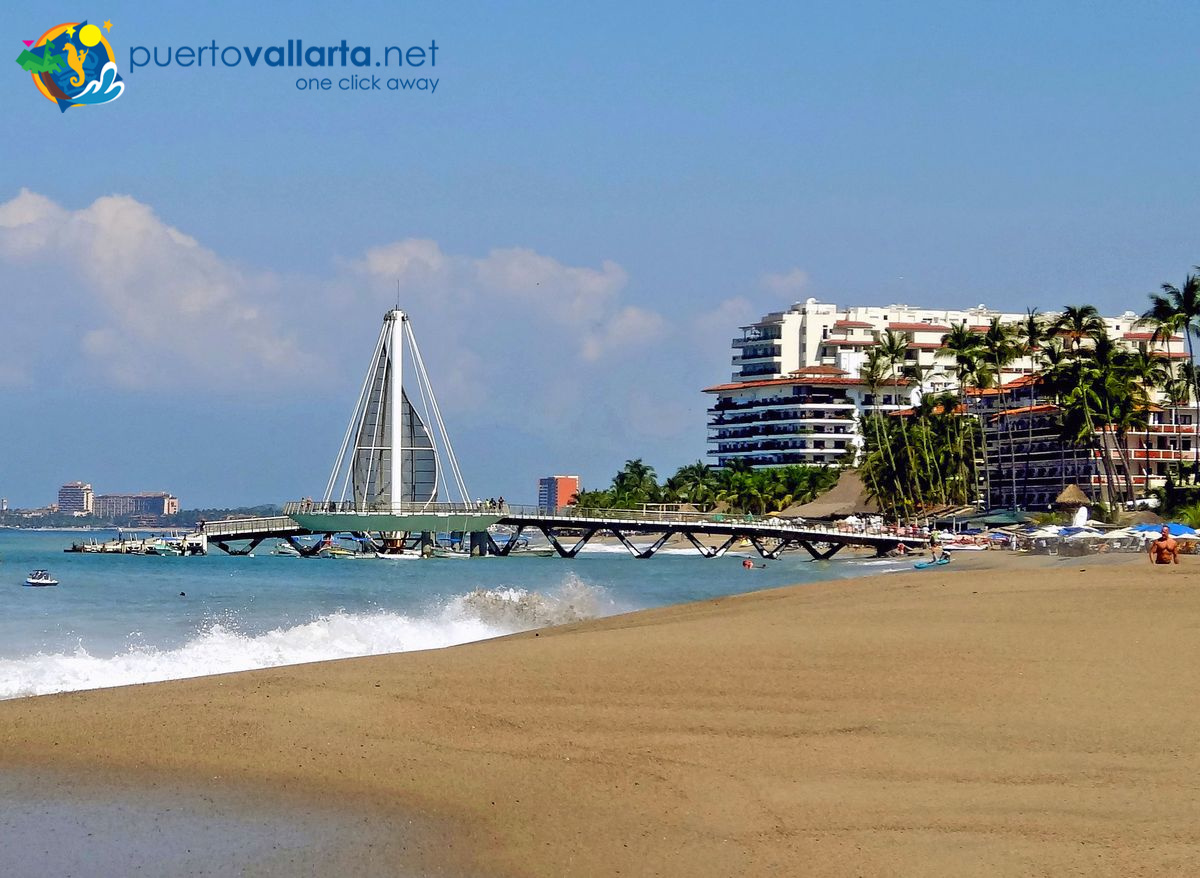 In my opinion, magic is a combination of several elements. In this case, we can throw into the "magical potion" the following ingredients:
One of the largest, deepest and most breathtaking bays not only in Mexico but in the entire world. In fact, Banderas Bay was named "One of the Most Beautiful Bays in the World" in an article of the world's 29 most beautiful bays (http://www.world-bays.com).
Banderas Bay is over 55 miles long, divided almost precisely in half between the states of Jalisco and Nayarit. In its tranquil depths lies a bounty that is key to the magic which bathes our lovely paradise: a rich and diverse marine life teeming with surprises.
The bay is home to dolphins and manta rays; it is a sanctuary for sea turtles who mysteriously choose our beaches year after year to lay their precious eggs which are cared for at present by seven different sea turtle conservancy groups dispersed all over the area. But perhaps most importantly the magic of Puerto Vallarta is found in our greatest gift to the world; the annual migration of the humpback whale. These majestic mammals find in our warm waters the ideal site for feeding, mating and giving birth to their young who years later come back to complete this magic circle of life.
Another key ingredient is the rolling Sierra Madre mountains which create a lush framework for our beautiful bay. The landscape is flush with vibrant rivers, dense marshes, and humid swamps teaming with wildlife and waterfalls at every turn. Our ecosystems are so diverse, with vegetation so green it would make the Amazon jealous and more species of animals than an encyclopedia. Our region is a true birdwatcher's paradise, host to over 315 different species of birds, among which you can spot the Blue-Footed Booby. This bird is so rare that it is only found in two places on Earth: the Galapagos Islands of Darwin's fame and here in our cherished Banderas Bay, on the Marieta Islands just off the coast near Punta de Mita.

The Marieta Islands and the Hidden Beach
All of these natural wonders wouldn't be complete without the continued involvement of our community. Our society strives to defend this natural treasure at all costs, nurturing the ocean, our shorelines, and our diverse wildlife. We have taken to heart the conservation of our wonderful bay, in fact, Mexico's National Environmental Agency has recently certified many of Puerto Vallarta's beaches which comply to rigorous standards of cleanliness and safety guidelines. Playa Camarones and Playa Garza are the pride of our community and the first beaches to be certifiably clean!
At the heart of all the magic is our traditional Mexican town, Puerto Vallarta. It is renowned the world over as the archetypical Mexican "pueblo", and although we have been fortunate enough to experience growth and modernize certain sectors of our town, we still remain faithful to our cherished Mexican traditions and heritage.
These traditions come to life each time we parade in honor of the Virgin Mary through the cobblestone streets, every time the local brass band strikes up a tune in the town plaza where locals and tourists alike dance to the rhythms enjoyed by generations; and each time someone enjoys a scoop of traditional Mexican ice cream or a taste of handcrafted sweets sold in our marketplaces and streets by vendors.

Raspados on Isla Río Cuale
Our downtown area is a world-class tourist destination in and of itself; a place where nature and art live side by side. A casual stroll down our Malecon will take you past dozens of open-air sculptures fashioned by some of the greatest artists from Mexican and beyond.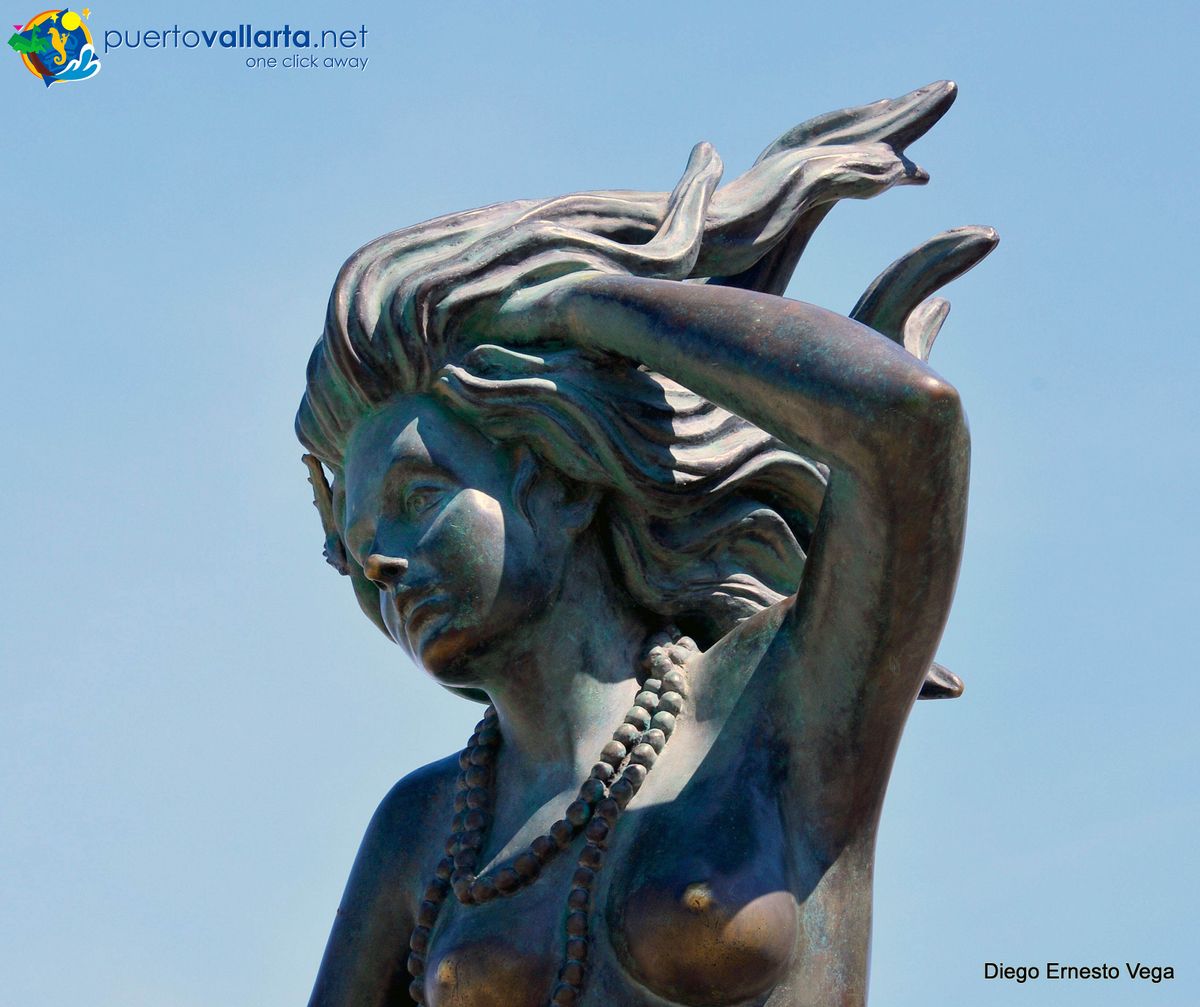 Detail of Triton and Mermaid
Art galleries can be found literally on just about every street corner in the city center, and showings abound year-round featuring artists from around the block and from distant corners of the world. Puerto Vallarta is a place where ultramodern 5-star hotels can coexist with cobblestone streets, our famous red tile roofs, traditional Mexican adobe houses, and that ubiquitous explosion of color which is the bougainvillea plant found in thousands upon thousands of flower pots, gardens and quaint plazas and patios all over our city.
Just taking a walk down any street in Puerto Vallarta you can see how artists find their inspiration right on their doorstep.
And who can forget that "magic" when it's time to eat? Puerto Vallarta is home to over 900 restaurants that cover the entire culinary spectrum, from our street-side stands that offer simple but fresh seafood tacos, to elegant establishments offering haute cuisine and earning awards for excellence year after year.
Puerto Vallarta is the only destination in Mexico that has for over fifteen straight years been host to an International Culinary Festival which brings together world-class chefs, with our most ambitious local culinary talent for three fantastic weeks every fall. Together they are blessed with the best, freshest ingredients our bay has to offer and create truly magical dishes worthy of a king.
The magic isn't just confined to Puerto Vallarta proper, however. Our North Shore is quickly becoming the "in" place to be in North America, with hideaways like San Pancho and the ultimate surfers' paradise, Sayulita. Punta Mita is our elegant elder statesman with five-star hotels and world-class golf courses.
A little further up the coast brings you to Chacala and its exotic jade-coloured surf. Heading south you can find secret pleasures only accessible by boat, where they too maintain their quiet charm: Majahuitas, Quimixto and Yelapa, whose exotic sounding names are an extension of their natural beauty. Keep going and you'll stumble upon the Costa Alegre with unspoiled beaches like Tamarindos, Las Alamandas, Careyes and Chamela Bay that will take your breath away.

Yelapa, an isolated beach & town in the south zone
The magic of a quieter time that seems stuck back in another century is to be found in the mountain villages of San Sebastian whose charming plazas and cobblestone streets haven't changed in ages; Talpa de Allende whose ancient church receives a traditional pilgrimage that dates back to the 17th century; and Mascota, the magical gem of the Sierra Madre with its picturesque main square, the mysterious "Unfinished Temple", its church bells, towers, lakes and pine forests.

Unfinished temple in Mascota
And we would be remiss not to mention the magical town of Tequila, home to Mexico's iconic beverage and close enough for a day trip from Puerto Vallarta, but exciting enough to plan a full-fledged trip around in order to explore the many tequila factory tours, bed and breakfasts and wonderful cantinas.
If this wasn't enough, Puerto Vallarta is also home to an endless array of tours and activities to suit just about every age group and budget. For those seeking an adrenaline rush we have zip lines, rappelling and mountain climbing, you can swim with dolphins and sea lions; go sailing on luxurious yachts or sportfishing for trophy swordfish and marlin.
If romance is on your mind, how about a sunset cruise on a sailboat to a secluded beach or a horseback ride along the coast? You can go whale watching, scuba diving, snorkeling, surfing or even help sea turtles hatch and gently coax them out to sea in the afternoon. Our Vallarta Botanical Gardens, a hidden gem nestled among the Sierra Madre Mountains, and along the way there are rivers, waterfalls and off-road adventures galore! Adventure, romance, wildlife or just plain bliss to soothe your soul; you can really have it all in Puerto Vallarta.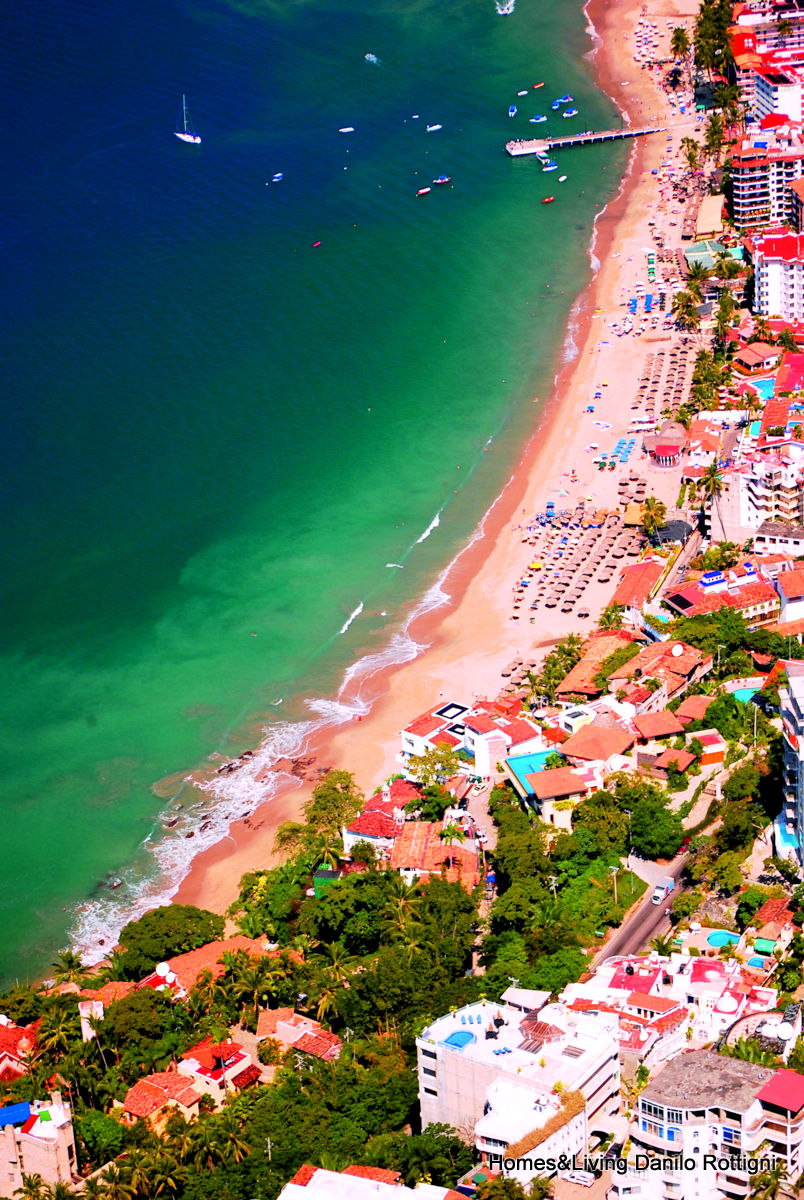 When you mix all this together and then add a dash of characters unique to our city, such as artists from around the globe who find inspiration in Puerto Vallarta along with a tourist industry committed to excellence and first-class service which is led by a group of skilled professionals who have honed their craft among the world's leading resorts, a magical medley will bring you under its spell. And the true magic touch is the open, friendly personality of each and every one of the locals, that welcoming spirit which earned our fair city the title of "World's Most Friendly City" by Condé Nast Travel magazine a long time ago, but it's still correct.
There you have it; the magic is all around you in Puerto Vallarta. All you have to do is take a minute, watch and before you know it you, too will be a part of the magic.
Thank you for the opportunity to share my wonderful city with you.