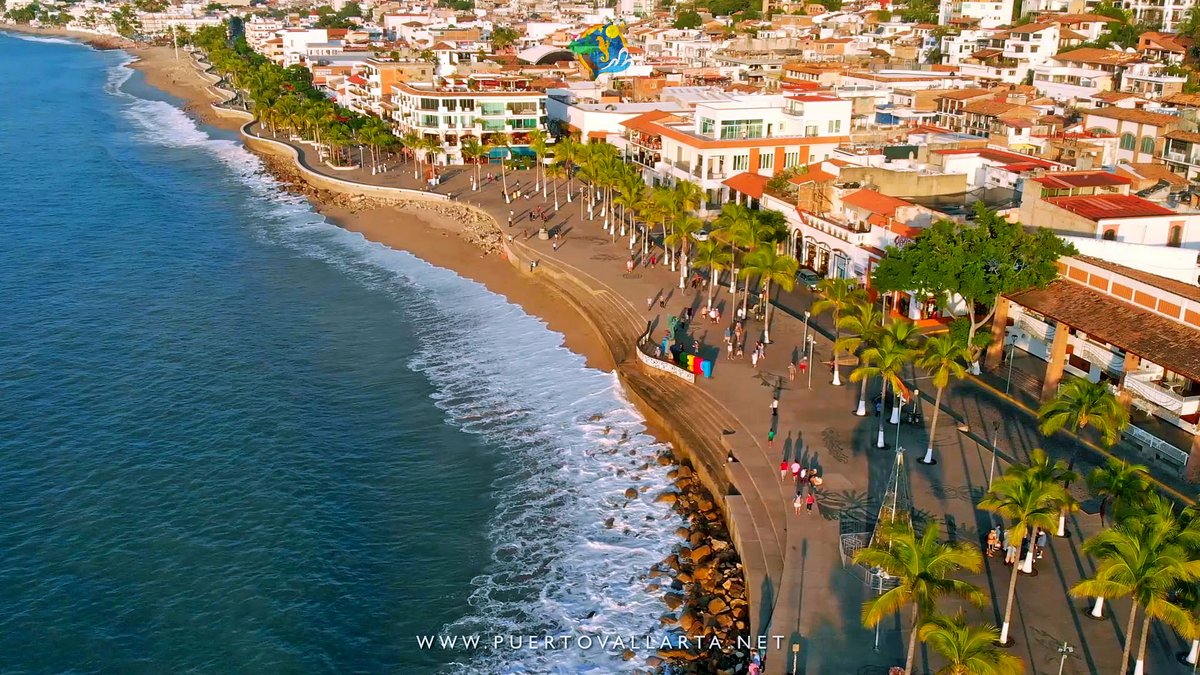 Blessed with 25 miles of golden beaches within the spectacular Banderas Bay, Puerto Vallarta offers limitless possibilities for enjoying the town, jungle, and ocean. Here we try to cover most options, and hopefully, all your doubts regarding this city are answered, if not, feel free to contact us.
Some quick facts
Currency, Banks & Money Exchange
 The Mexican Peso is the national currency, although USA dollars are widely accepted in businesses throughout town. Major credit cards are also accepted in most establishments (Visa, Mastercard, American Express are standard, some also receive Diners). Hotels also offer currency exchange services, but normally at a lower rate. More at ATM, Banks & Currency.
 Business Hours
 Most shopping malls are open from 10 a.m. to 8 p.m., continuously. Many downtown businesses and shops tend to close between 2 p.m. and 4 p.m. for lunch, but malls and supermarkets are open even longer hours, without the midday rest. Read more.
 Climate
Puerto Vallarta enjoys a warm, tropical climate all year-round, average daytime temperatures of 80ºF (27ºC), and cooler evenings in the winter. Summer is sunny, warm, and humid, with some afternoon rains, enough to cool things a bit. Read more in our Weather section.
 Electricity
Mexico operates on the same 110-volt current as the United States, so electrical current adapters are not needed, not all plugs have 3 prongs, so you may need a plug adapter reducing from 3 to 2 prongs. Read more.
 Flights/Gateways
Hundreds of flights per week service Puerto Vallarta's International Airport (PVR), from gateways throughout the USA, Canada, and Mexico. International carriers include Aeromexico, Alaska Airlines, American Airlines, Delta, United, and others. More in the Airport information.
 Geography / Location
Located in the heart of Mexico's Pacific coast, Vallarta is within easy reach of the USA and Canada by air. The city is encircled by the lush jungle-clad Sierra Madre mountains to the east and the Bay of Banderas to the west, one of Mexico's largest natural bays. To the North is the State of Nayarit and Riviera Nayarit, which includes Nuevo Vallarta. Check out our map.
 Hotel Rooms
Over 22,000, in a wide variety of price ranges and styles. All-inclusive (AI) hotels and resorts offer both food, drinks, activities, and tips for one price. EP or European Plan rates only include the room. See more at hotels & resorts
 Medical
Modern First-World medical facilities of the highest level. There are several private hospitals in Puerto Vallarta, with insured, emergency health care, and emergency air-evacuation services also available.
 Population
PV is home to 255,725 residents (2010 Census) and attracts more than 5 million visitors annually (2019 CVB data).
 Safety
This town enjoys a healthy economy and a stable political environment. A special tourist police corps is on hand to provide assistance and directions. Vallarta doesn't have the violence the media informs about in the border towns and cities between the USA and Mexico, so the city and surroundings are just as safe (or even safer) than most comparable cities and towns in the US and Canada. More on crime and safety.
 Water Quality
Tap water is of a very high standard, even so, purified water is available in all hotels and restaurants.