Puerto Vallarta is a city in the State of Jalisco, Mexico. It is located on the Pacific Ocean side of the country, that is, on the west coast.
PV or Vallarta (as locals call the place) is a city located on the Pacific Coast of Mexico in the State of Jalisco within a large bay called Banderas Bay (Bay of Flags) or Bahía de Banderas. See it on the map.
The city is 3 hours away by plane from Los Angeles, and just over 4:30 hours from Seattle, Vancouver, Calgary, Chicago, New York & Toronto. More air flight distances.
Puerto Vallarta is on the same latitude as Hawaii and enjoys nearly perfect weather all year long.
Where is Puerto Vallarta?
Puerto Vallarta is 220 miles West of Guadalajara (by land, this distance is shorter through Mascota, but takes about the same time because the road is curvy), south of the state of Nayarit and 548 miles NW of Mexico City. In a straight line, PV is 670 miles from San Antonio and 1,100 miles from San Diego, USA.
"The Most Beautiful Bays in the World Club", a French Organization and UNESCO consider Banderas Bay to be one of the most beautiful bays in the world. So Vallarta finds itself among a select group, including Quebec City in Canada, San Francisco in California, and Santander Bay in Spain.
Banderas Bay is also one of the world's largest bays, measuring 26 miles from east to west and 20 miles from north to south. The bay is bounded on the North by Punta Mita which is also the end of the Sierra de Vallejo mountains and, to the south, the bay ends in Cabo Corrientes, part of the foothills of the Sierra del Cuale mountain range.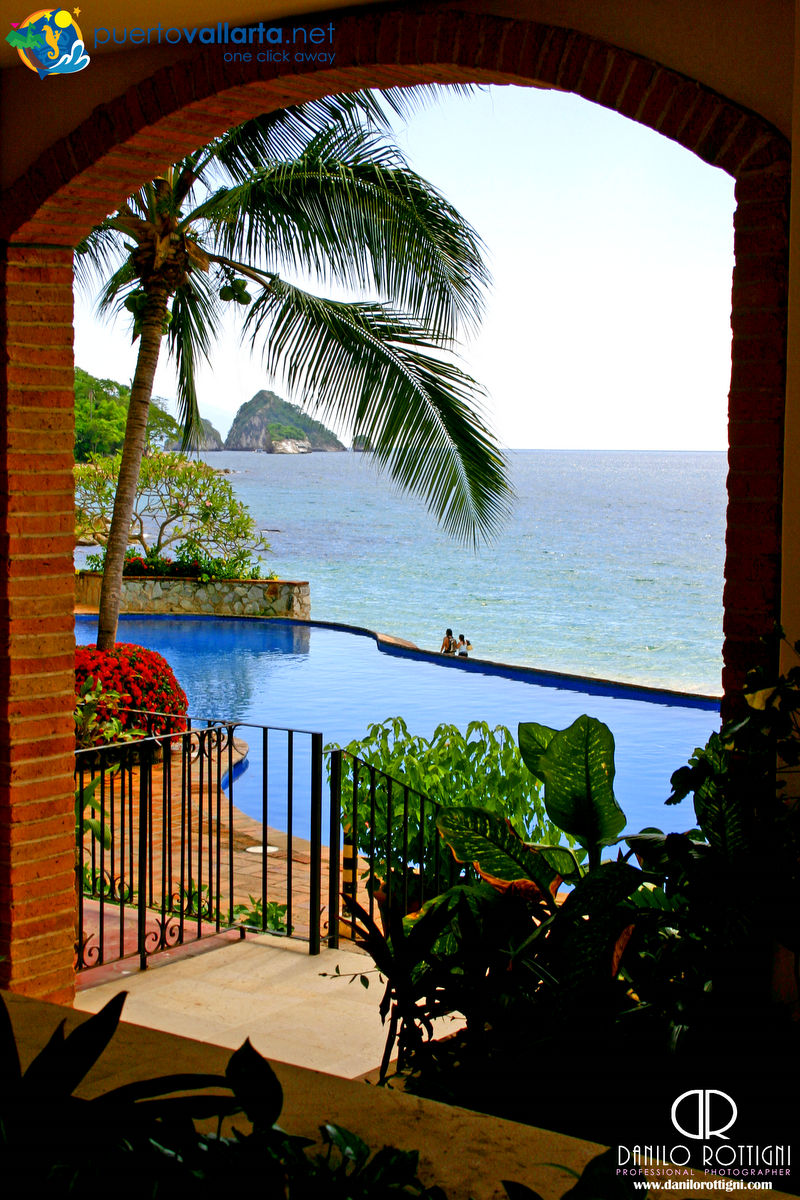 How many people visit the city?
Puerto Vallarta is the second-most visited tourist destination in Mexico – only Cancun has more visitors – attracting over 4.8 million tourists in 2018 and over 5 million in 2019, and has served as a relaxing refuge for people seeking more than just a beautiful beach, there is a sizeable colony of United States, Canadian, and European citizens living in the city.
[2020, as you all know, has been an awful year for tourism and numbers are not at all comparable to the normal years. Let's hope 2021 will start returning to a new normal, where we appreciate our health, our world and our precious resources.]
How do you get to Puerto Vallarta?
So where is Puerto Vallarta located then?
It's located on the Pacific coast of Mexico, in the state of Jalisco, 350 km west of Guadalajara, south of the state of Nayarit and 880 km (548 miles) NW of Mexico City.
Is Puerto Vallarta in the Gulf of Mexico?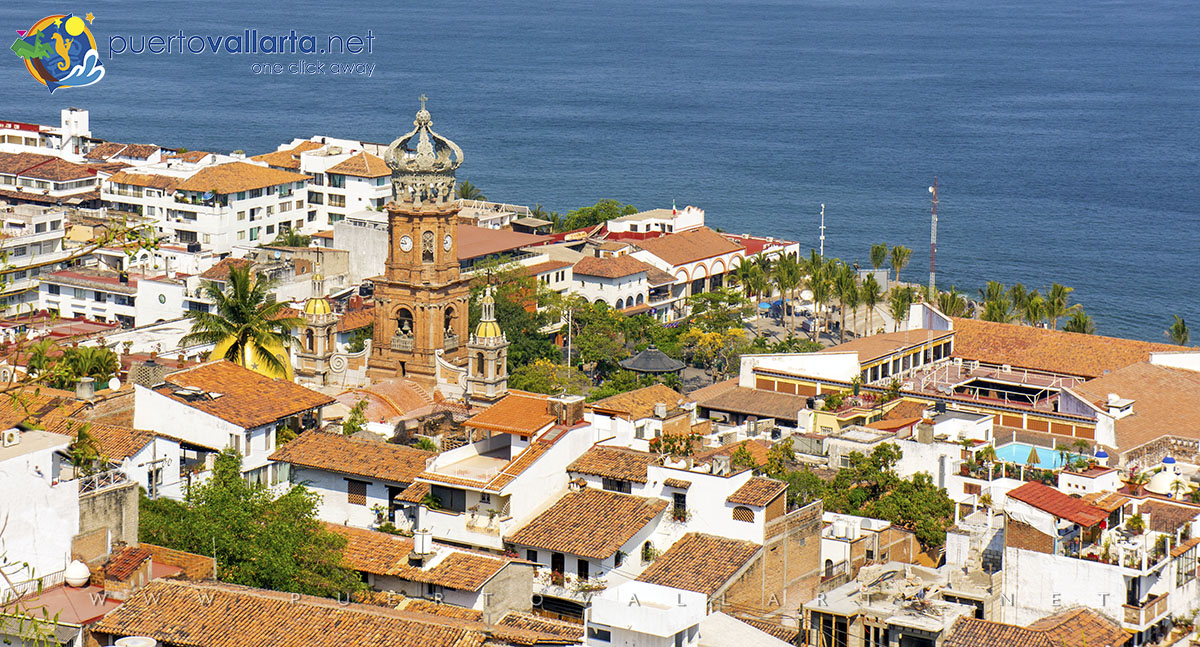 No, Cancun and Playa del Carmen are on the Gulf side of Mexico. Puerto Vallarta (along with Cabo San Lucas and Mazatlan) is located on the Pacific Ocean side of Mexico.