Summary
Part of the Bahía de Banderas Municipality in the state of Nayarit, part of the Riviera Nayarit and Nuevo Vallarta.
North of Nuevo Vallarta, southeast of La Cruz de Huanacaxtle.
Longitude: -105.334722; Latitude: 20.755278
Introduction
Bucerias is a small attractive town located in the Banderas Bay in the state of Nayarit between La Cruz de Huanacaxtle to the north and Nuevo Vallarta to the south and is part of what is now called Riviera Nayarit.
The locals are simple, sincere and kind people, they are proud of their town and their clean beautiful beach.
The 5-mile long beach itself offers soft sand and calm waves. Though many state that the name derives from "place of divers", the word itself doesn't make much sense in Spanish, so I dispute this interpretation, sounds more like a "smart" gringo trying to unravel the meaning and doing it wrong :-).
How to get to Bucerías
If you are already in Puerto Vallarta, Bucerias is located north of the bay, past the airport and Nuevo Vallarta, 17 miles from PV's main square.
You'll drive along Federal Highway 200 and about 40-60 minutes (depending on traffic and time of day) northward you'll find the town to your left.
What to do in Bucerias
Among the various attractions and sightseeing landmarks in Bucerias, we could mention the Iglesia a la Señora de la Paz (Our Lady of Peace Church) and the remodeled main plaza.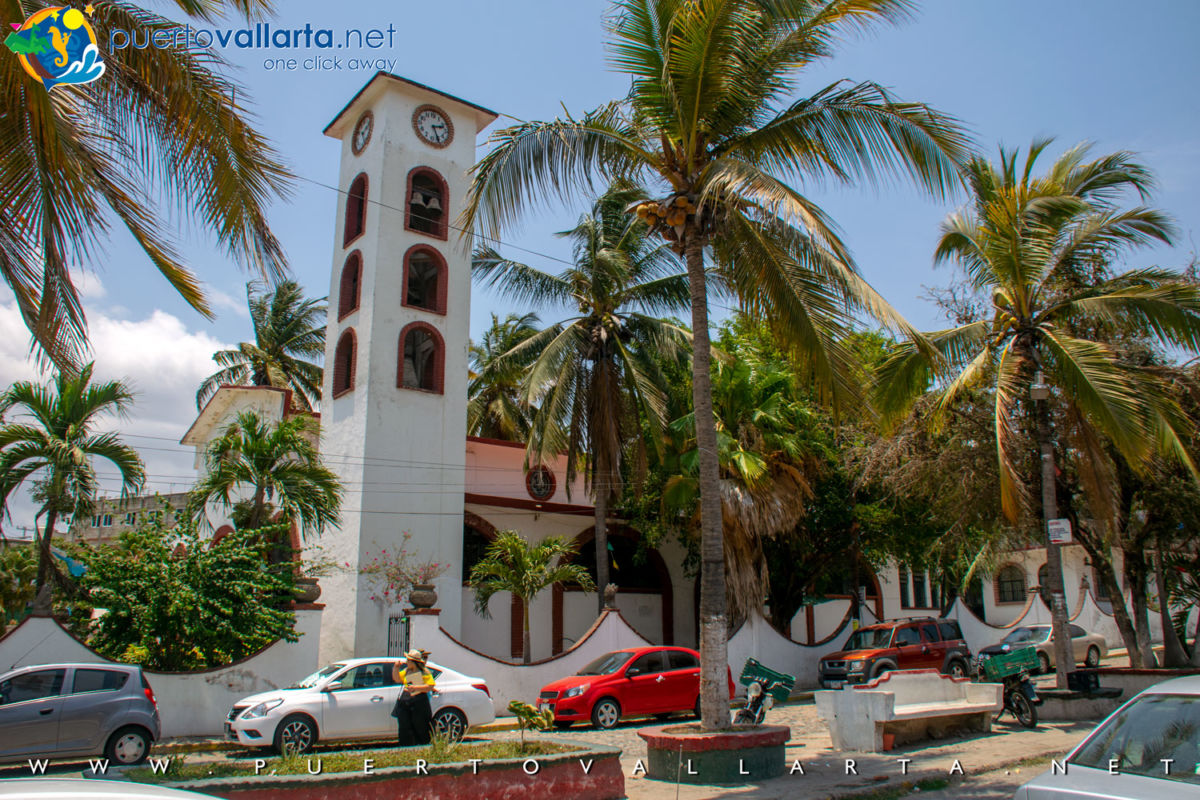 Señora de la Paz Church, Bucerías Nayarit Mexico
The local beach, is a great place to relax, take walks, take a trip on horseback or an ATV, especially when you do so in the afternoon and can enjoy the impressive sunsets that are a part of the bay panorama, during the summer afternoons the sun sets behind the hills that surround the western edge of the bay and not the sea.
There is an entertaining water park with rafts and inflated games, ideal for families and active children who want to have a blast in the warm sea. It's called Wibit Adventures Water Park, a circuit of trampolines, climbing towers, slides, pyramids, tunnels, and more, all floating in the waters off the beach.
Bucerias beach Nayarit looking north
This beach is a great place for surfing, windsurfing, boogie boarding, and collecting shells. The area is now very popular among kitesurfers and various competitions are held here too.
Thursday evenings are art walk night, where art lovers are invited to visit galleries that are open during the evening and serve cocktails and refreshments along Lazaro Cardenas street.
Bucerias' beach is also used for sand figure competitions, you can also enjoy the local delicacies, such as "pescado zarandeado" (grilled fish), ceviches, shellfish, lobster, and so on.
Restaurants the water's edge in Bucerias, Nayarit, Mexico
Take a stroll along the cobblestone streets in Bucerias, it'll be like a stroll back in time, enjoy the colorful houses, where people will greet you while they talk to their neighbors, small stores, some restaurants, government and real estate offices, art galleries, a local market with many Huichol works of art and even small eateries where you'll be offered fresh oysters off their shell, you might just end up tempted to stay more than a day.
In the 1940's Bucerias only had seven palapa huts, and the locals cultivated corn, sorgo, sesame, peanuts, and fruit, other activities included fishing. Access to the small village was quite complicated, especially during the rainy season, but after 1955 a better road helped the locals giving them an easier way out and easier access for visitors.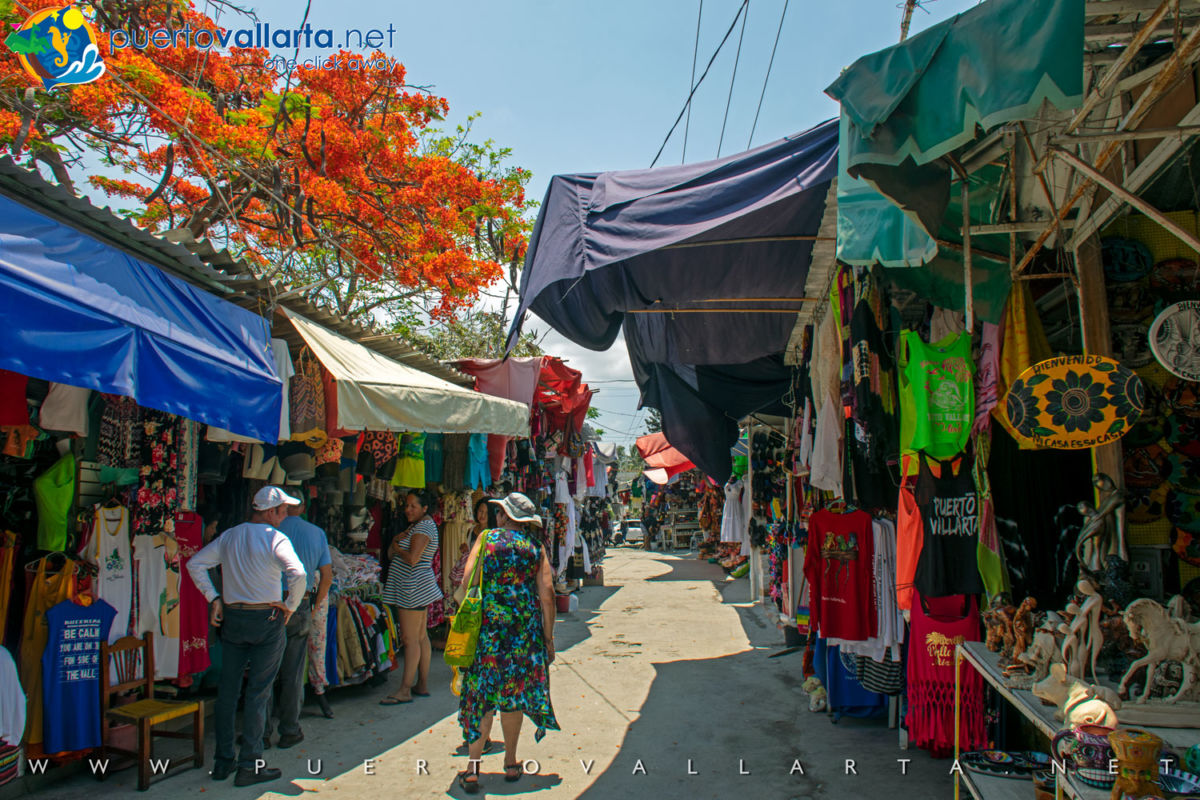 The most popular local fiestas are the traditional religious festivities for the Peace Virgin (Virgen de la Paz), these are held on January 24 each year, that include peregrinations by the sea on colourfully decorated boats with various religious motives, fireworks, dance, local Mexican delicacies, and many more activities.
"El Buzo" (the diver) statue in Bucerías Nayarit Mexico
On October 14th Bucerías celebrates its anniversary and on November 22, Saint Cecilia's day, musicians from the state of Michoacan visit and celebrate with the locals.
Bucerias is a key component of what is now being developed and promoted as "Riviera Nayarit", so now suddenly the town is attractive as a real estate investment option and new businesses are establishing themselves in the area, offering different tourist-oriented services, entertainment, and ecotourism.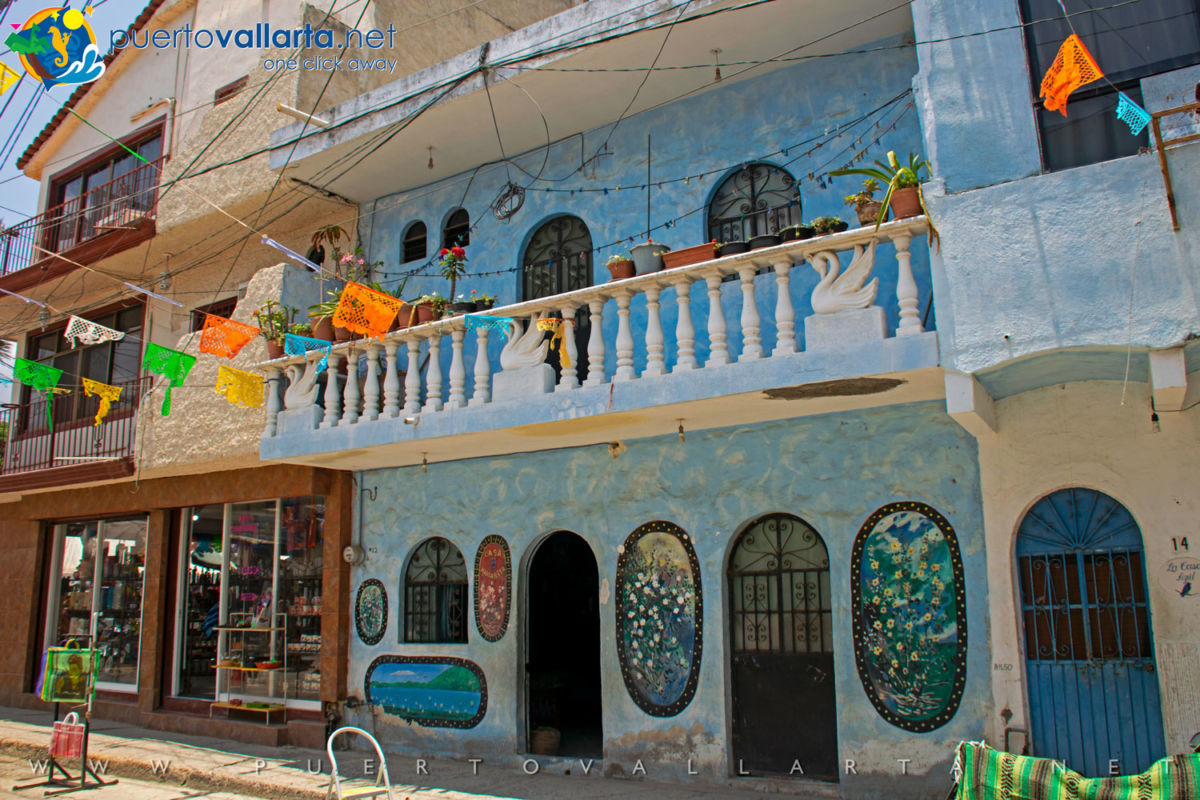 The streets of Bucerias, Nayarit, Mexico
The town despite all this activity is calm and relaxed, making it a very attractive place to retire from the bustle of it all. Many say Bucerias is very much as Puerto Vallarta was 50 years ago, maybe it's time to find out if that's true.
Climate
The average temperature in Bucerias varies a little. Considering humidity, the hot season lasts about half of a year and is otherwise nice with a low chance for rain throughout most parts at any given moment during this period – making it feel more temperate than tourist destinations worldwide on account of its 55th percentile ranking as pleasant weather conditions overall (compared to other locations).
July is a great time to visit Bucerias. The city's warmest months are August and July, with an average temperature of around 91°F (32 Celsius). That means you can enjoy days where it only rains in the afternoons or evenings!
Precipitation in Bucerias
Bucerías Location Map