You may have heard about the "cute" sleepy fishing village", the "cobblestone street town" so many times you no longer believe that Puerto Vallarta could still be a charming beach resort that blends beautiful natural scenery with Mexican spirit and soul, but it's still true.

Puerto Vallarta, the authentic Mexican experience
Maybe it's not a sleepy fisherman village anymore, but Vallarta has been able to retain the character and traditions of the small traditional Mexican town, the one that in the past managed to captivate Hollywood film stars, and later on, Worldwide tourism too.
Something that makes it so attractive is that it is close to Canada and USA, a short airplane trip transports you – as if emerging into a parallel dimension – into a humid, warm, colorful tropical destination where everything has changed.
The first physical impression that hits you when you walk off the plane is the air… and the new smells, the humid warm air, a kind reminder that you've arrived in a new world, a new culture and a completely unique experience.

Marigalante, a pirate tour ship
The city and the bay area offer a wide range of activities and tours with reasonable prices that cater to all tastes, young and old, extreme or relaxed, there's something for you. There's also plenty of sports options and outdoor adventure options, international gourmet dining choices or authentic local dishes and popular food options too if you are very adventurous.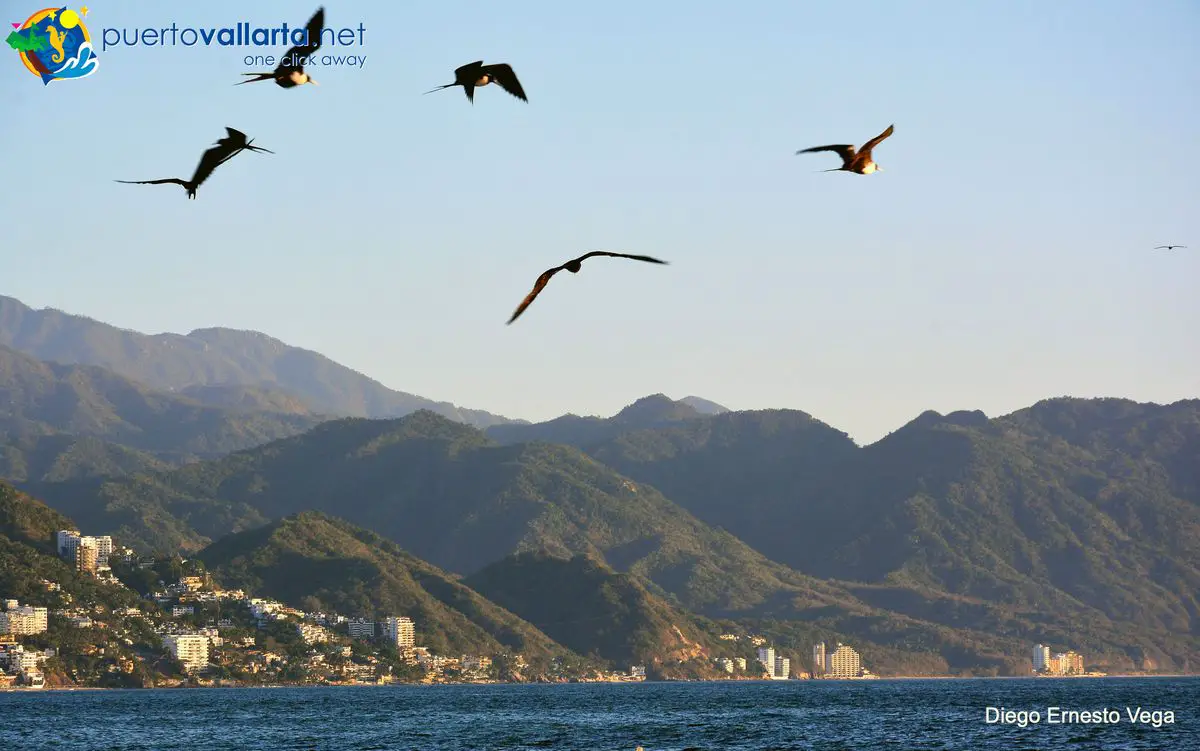 To top it all miles and miles of sandy beaches, some very popular, if you like crowds and people watching; some quite difficult to get to and secluded, that make you feel as if you are on a desert island, Crusoe style.

Waterpark in Vallarta
Puerto Vallarta offers something for everyone, no matter how different you think you are, you'll find something here for you.
Despite some alarming news in the world press coming from the US-Mexico border towns, Puerto Vallarta still remains untouched and safe, so here you can explore the charms of a traditional Mexican town complete with cobblestone streets (yes, there are still a number of them).

Canopy Zipline tours, a fabulous experience
Enjoy a romantic gourmet feast in some of Mexico's finest restaurants; take a stroll around the numerous art galleries; enjoy a day splashing around in the water-park with your kids or maybe enjoy a swim with those always smiling dolphins; if you're into golf, take a shot at one of the championship courses; if you don't fear heights, you can zip from tree to tree on one of the innumerable zip-line canopy tours, take a jeep trip to the Sierra Madre mountains, kayak, snorkel, scuba dive – or just lay on the beach, the options, as you can see, are endless in Puerto Vallarta.

Charros in Puerto Vallarta, the authentic Mexican experience
Vallarta, as the locals call it, is located on Mexico's Pacific Coast, also known as the Mexican Riviera, in the western state of Jalisco (home of Tequila, Mariachi music, the Charros and traditional and historic charms).
Puerto Vallarta is part of a 26 miles of coastline on the Bay of Banderas – one of the member bays of "The Most Beautiful Bays in the World" – so it is framed on the west by the warm emerald green waters of the Pacific Ocean and on the east side by lush jungles and the surrounding Sierra Madre Mountains offer dramatic and picturesque sceneries.

Puerto Vallarta, an authentic Mexican experience
Puerto Vallarta was voted the friendliest city in the world by Condé Nast Magazine (2003), named the best place to retire globally by The American Association of Retired Persons (2010) and the best Mexican Vacation destination by USNews.com (2010) beating out Cancun and Los Cabos for the top prize, recently chosen as the 2012 Travelers' Choice Top Mexican Destination by TripAdvisor, so in the end, even though talk is cheap, you can see we have facts to back it up.
More: