Here's a number of before and after photos for Puerto Vallarta and surroundings.
It's always fun, interesting, nostalgic to see towns from before they grew up before they became known, and just wonder at how things change, and sometimes they don't change much :-).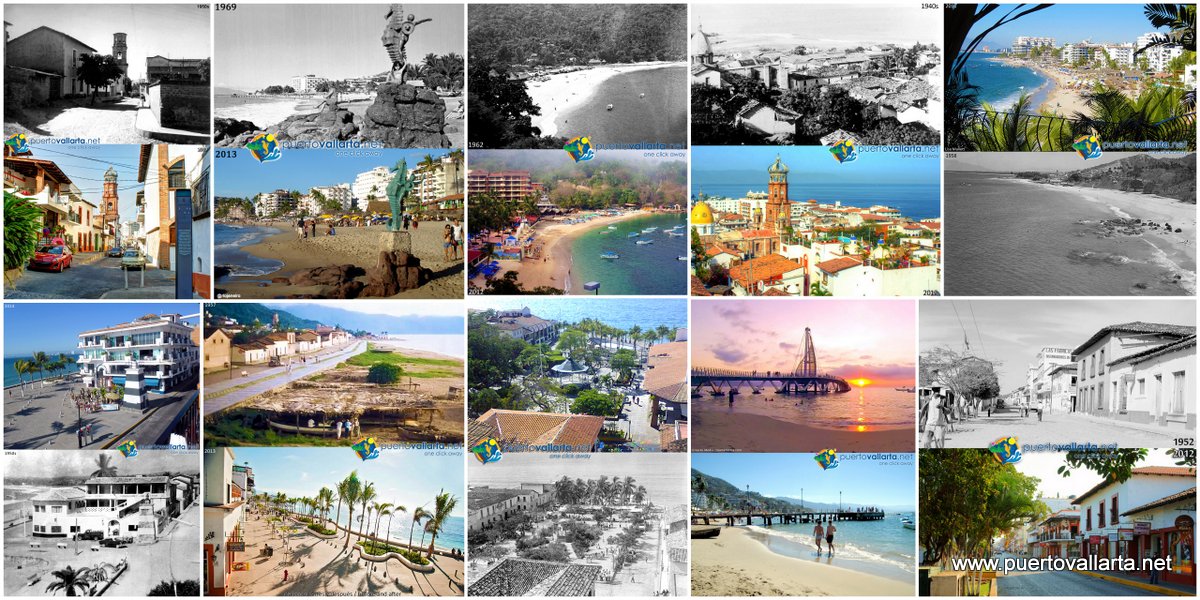 © Some of these photos are the property of Homes & Living, all rights reserved, except some modern photos which are from Google Streetview or credited to other photographers.