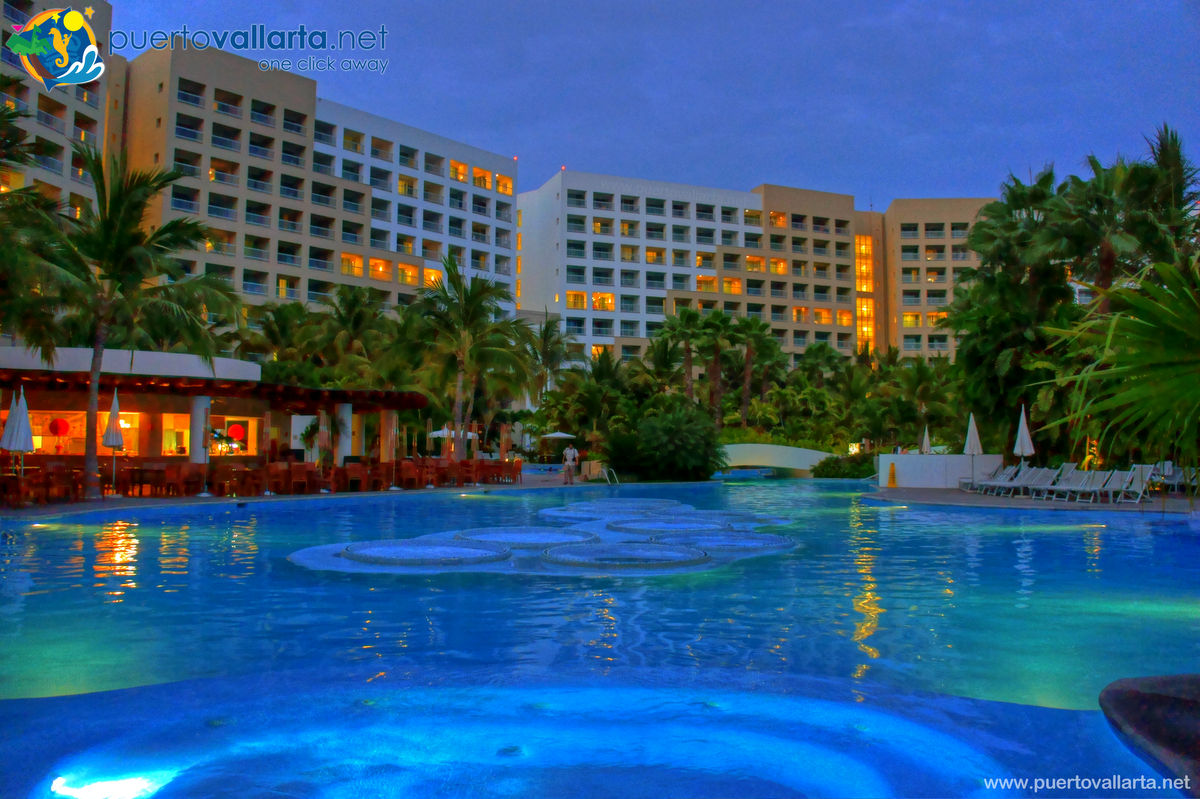 Grand Mayan, Nuevo Vallarta
Nuevo Vallarta, a planned residential and resort community, located some 20 minutes north of PV's International Airport receives many tourists from USA and Canada and has become a sister resort of Puerto Vallarta, but keeping its own, very personal, charm.
Ultramodern all-Inclusive hotels and resorts line the more than 3 miles of beautiful sandy beaches, one of the best in the Banderas Bay area, and ideal for families, watersports, and leisure.
Offering top-notch accommodation and service, close to Puerto Vallarta, but far enough to enjoy the lush jungle vegetation and relax on the wide clean beach. (Read a bit more about the state of Nayarit).
Nuevo Vallarta is also a luxurious residential area with posh villas and elegant homes with their own piers all around the lagoon. The area is covered by lush vegetation providing beautiful scenery and the perfect atmosphere to spend comfortable moments of absolute relaxation.
This area features a few malls and shopping centers, two championship golf courses, tennis clubs, International cuisine restaurants, a zoo, a dolphin aquarium, and two fully equipped marinas, Marina Norte and Marina Paradise.
One of the many canals in Nuevo Vallarta
The latter features more than 300 spaces for boats in fully equipped piers with services such as drinking water, bathrooms, electricity, weather forecasts, and radio communication, among others.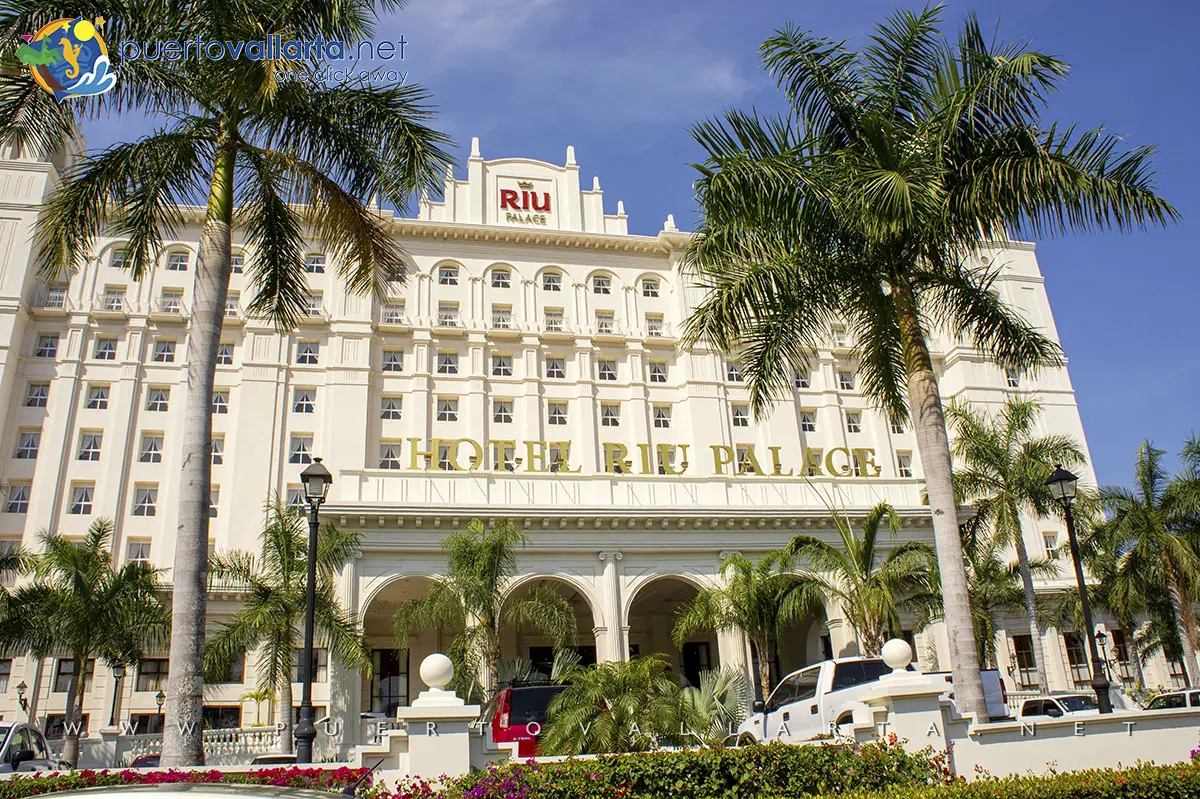 Riu Resort in Nuevo Vallarta
Nuevo Vallarta also has 6 miles of navigable channels and huge development potential for investors who consider this one of the most promising and interesting tourist destinations in the country.
Nuevo Vallarta beach sunset
As you can see also see, Puerto Vallarta is expanding north towards Nuevo Vallarta where there is plenty of land to develop large projects.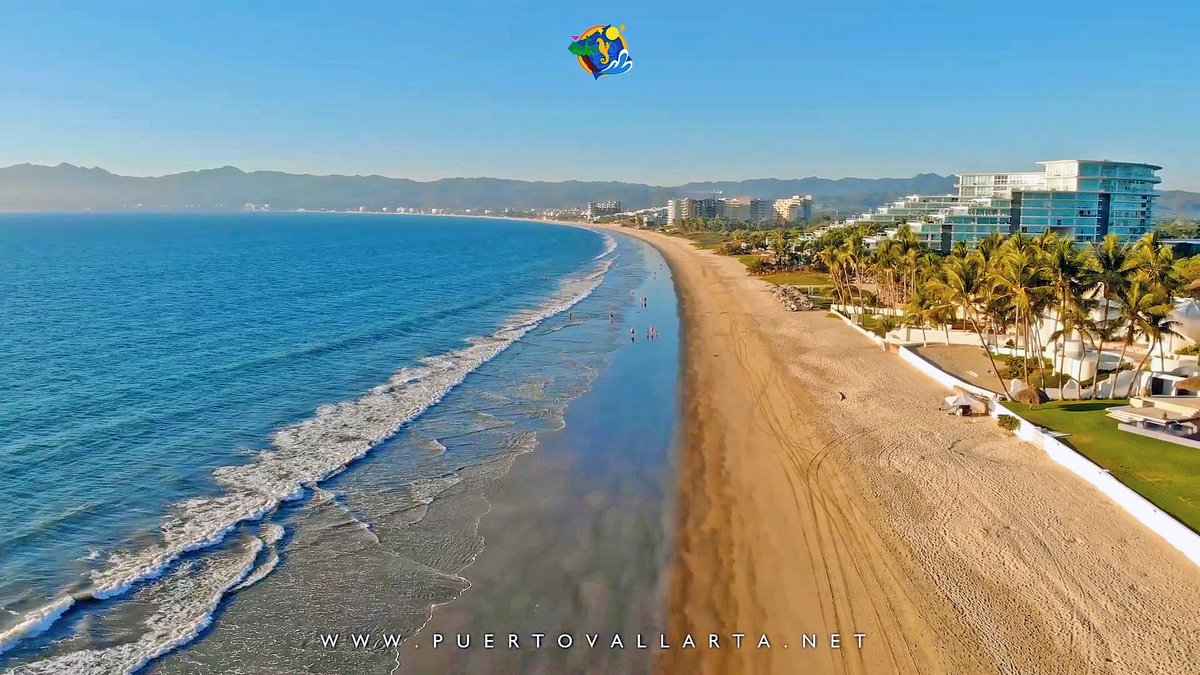 Middle section of Nuevo Vallarta's beach
Nowadays considered as a National Ecological Reserve, the peculiar archipelago of the Marietas Islands is one of the major attractions of Nuevo Vallarta Mexico, not only for its underwater caves that drive the divers wild but for the richness of its marine fauna especially of birds and for the timely visits of the Humpback Whales to the rocky areas of El Morro and Corbeteña.
Beach bar in Nuevo Vallarta
Every year, between December and March, these marine giants, coming from the Antarctic cold seas, swarm into the warm waters of the Marietas where they give birth to their calves, thus providing, without even being aware of it, one of the most impressive natural shows of the planet.