If you live somewhere where the weather is really not ideal, especially during the cold winter months, you start to dream, you imagine yourself in warm weather, normally on a beach, maybe resting in a hammock, in the sun, with no worries, a margarita, the beautiful blue sea, lush green jungle and a turquoise sky framing this, the ideal location.
Dreams can come true and there is a place where this figment of your imagination, that seems impossible, is a reality.
Puerto Vallarta has lots to offer when it comes to vacationing in Mexico, not only is the whole area extremely beautiful, but there are ideal tourist services, hotels, restaurants, tours and more, all of a world-class level, so there is no need to worry.
A well connected International Airport, transportation services, friendly people willing to make your stay relaxing and memorable, the ingredients are all there. 
It's all fine, but what about getting away from the normal tourist lanes, avoid the clichés, try something new and at the same time get to taste a bit of this ideal dream. Is there a place that could cover all these bases? As you can see by the title, we are talking about Las Caletas, an isolated jungle-clad green canopy enveloped cove and beach that you only can get to by boat.
Today this lovely beach hideaway in the middle of the jungle is now leased since the 1990's by Vallarta Adventures and is offered exclusively as part of their all-inclusive tour Las Caletas Beach Hideaway (Top 4 Secluded Beach Destination in the World by TripAdvisor 2013 – some services have additional cost).
Here you can now enjoy relaxing in hammocks (check!) by the sea (check!) enjoying drinks while being pampered by the friendly and attentive staff (check, check!).
Other options there include scuba diving, snorkeling with sea lions, paddle boarding, kayaking, guided nature walks, a wonderful hilltop spa, there's an Orchidarium, Aviary, Deer Sanctuary, Yoga, Cooking lessons and much more. The list goes on, kids (4 to 11, 1 meter – 3.1ft height minimum) enjoy a long list of activities, arts & crafts and Kid's Adventure Park with hanging bridges, zip-lines, Tarzan swing, climbing nets, donkey rides, fun animals like monkeys, parrots and even a friendly boa, if you are not a scaredy cat.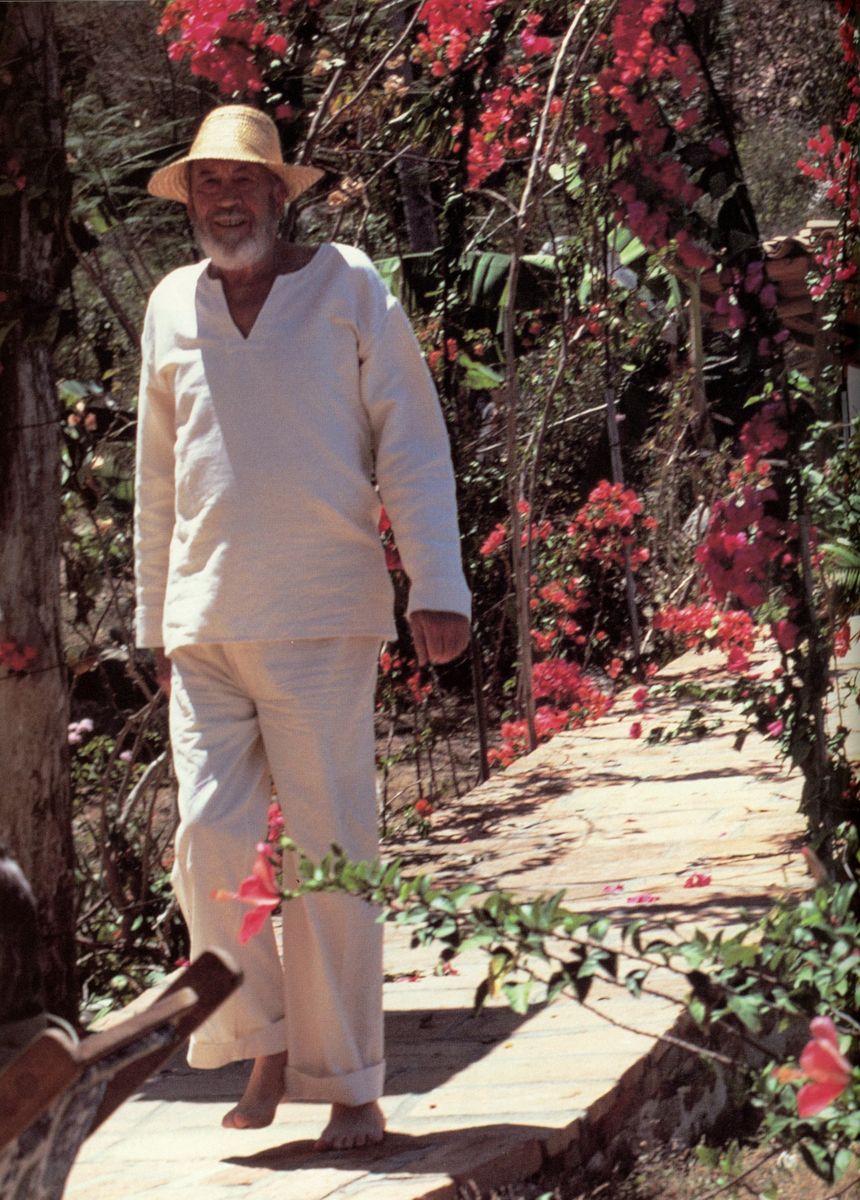 John Huston was the first foreigner to notice and enjoy this place, he loved Mismaloya and Puerto Vallarta, but he wanted a place even more isolated and away from the daily toil, Las Caletas was his choice for a home, he leased it in the 1970's from the Chacala Indians, that manage the "ejido" and lived there for almost two decades, until his health forced him back to the USA. His daughter, the famous Oscar-winning actress, Anjelica Huston, said:
"He found great happiness there in his last years … in the jungle, beside the sea, lit by the stars."
All southern beaches beyond Boca de Tomatlán (where the highway to Barra de Navidad leaves the edge of the Banderas Bay) that include, in order: Las Animas, Quimixto, Las Caletas, Majahuitas, and Yelapa, are public except Caletas.
Las Caletas is a beautiful 1000 yard long beach broken up into 4 smaller beaches and includes a natural reserve with over 1000 hectares of jungle.
Upon arrival the visitors disembark onto the pier located on the west side of the cove, this place is not wheelchair accessible, so do take this into account.
Las Caletas is some 15 minutes East of Yelapa by sea and around 15 minutes West of Boca de Tomatlán in the South Zone, but as mentioned, you can't arrive there on your own. There is also a nighttime tour that takes you there which is great for romantics, called Rhythms of the Night, that includes dinner and a show too. If you take the tour, from Puerto Vallarta the trip on the boat is around one hour, the other starting point is in Nuevo Vallarta.
They recommend you bring a towel along with your swimming gear, sunscreen, and a hat. Having some extra money will come in handy for tips and if you want some extras, like a massage or something from the small gift shop there. You can buy waterproof cameras, t-shirts and things like that. There are lockers at Las Caletas so you can store things safely while you enjoy the activities, snorkeling or kayaking – you will need to leave an ID or hotel key as a deposit for this, so take that into account too.
So here's your chance to enjoy a real tropical paradise hideaway, if you get bored of relaxing, there are lots to do, if you enjoy nature, lots to enjoy too and if you have kids, they'll have a blast here too, we think there is no way possible of going wrong here, so do visit Las Caletas if this all sounds like an ideal dream for you too.
References:
An Open Book. 1980. John Huston.
John Huston. Wikipedia http://en.wikipedia.org/wiki/John_Huston
John Huston Interview. 1981. Waldemar Verdugo Fuentes. Vogue.
Puerto Vallarta en mis recuerdos. 1982, Catalina Montes de Oca de Contreras.
Vallarta Adventures. Las Caletas. http://www.vallarta-adventures.com
Vallarta Opina. http://www.vallartaopina.net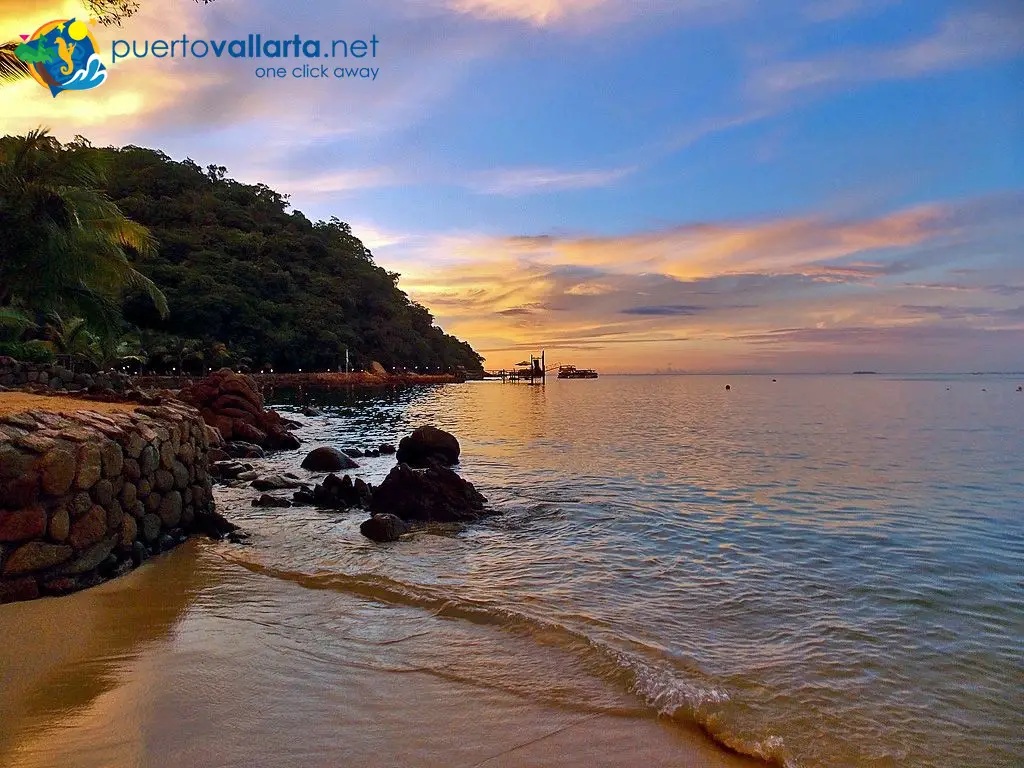 More: