Ramiz Barquet (1920-2010) is by far the artist with most sculptures in Puerto Vallarta, starting off with "La Nostalgia" in 1984, he has his work in Vallarta, Mexico City and other locations in Mexico and the world.
The Fisherman is a bronze statue created by Mexican artist Ramiz Barquet, it was inaugurated on January 12th, 1996 and is located where three streets, Libertad, Agustin Ramirez and Insurgentes unite, in downtown Puerto Vallarta. Ramiz liked to call the fisherman Isidro, the sculpture was donated by his wife Nelly, the same Nelly that inspired the landmark sculpture "La Nostalgia" on the Malecon.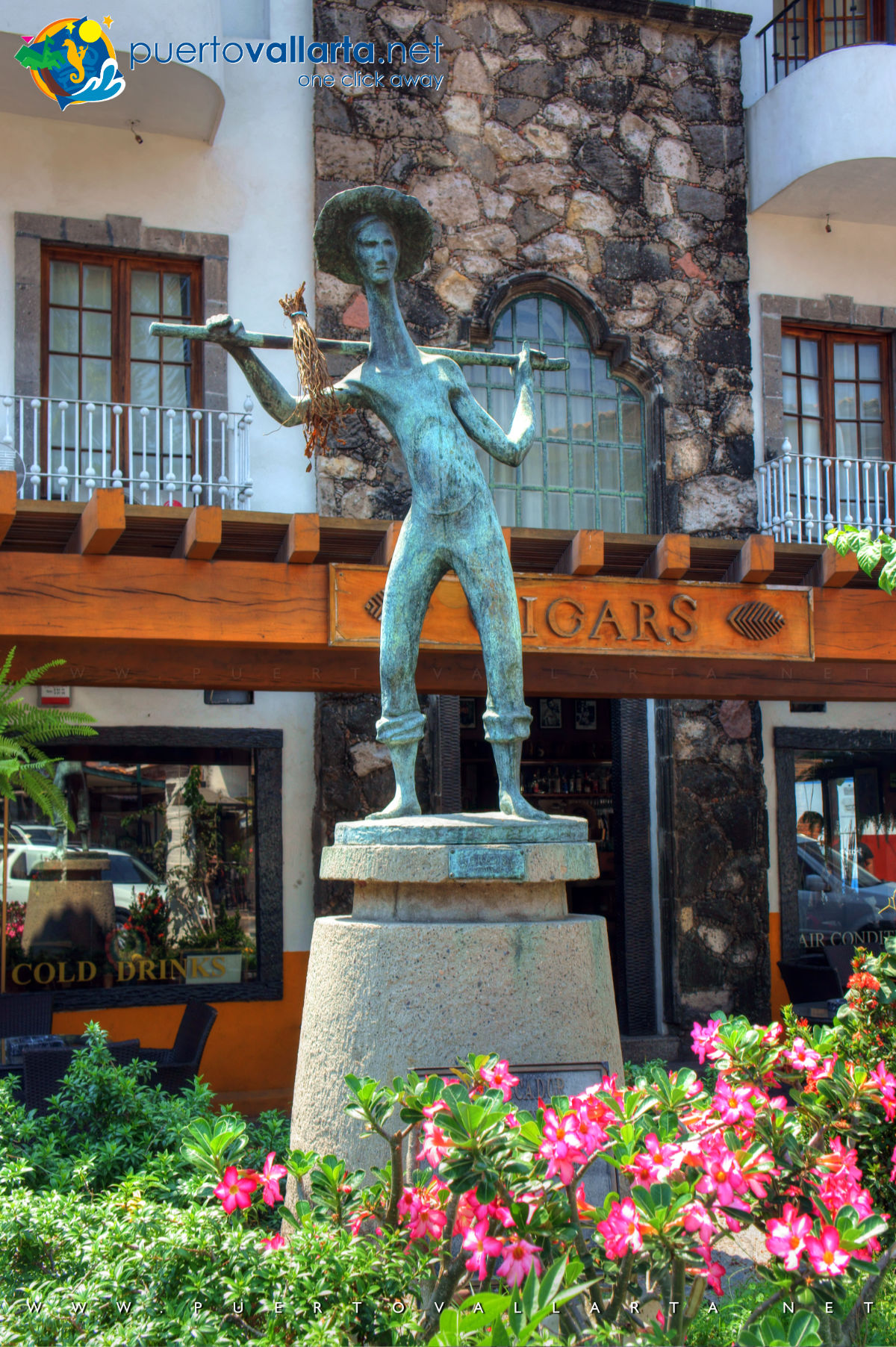 This sculpture is a tribute to the fishermen of the area, one of the typical town characters in the times when Vallarta was still a fisherman village; barefooted, their hats still humid with the saltwater, pants rolled up after a very early start of the day, on one side Spanish mackerel and on the other red snappers, as Carlos Munguía Fregoso, the city historian, recounts in one of his books.
Catalina Montes de Oca, another Vallartan historian, wrote that fishermen would carry their catch hanging in batches from their oars and would walk through town offering them by banging their knives on their wooden oars.
Author: M. A. Gallardo