Everybody knows the seahorse sculpture on the Malecon, it's Puerto Vallarta's symbol, what most people don't know is that the original statue is located in Las Pilitas on Los Muertos Beach.
Las Pilitas was the place where the original "El Niño Sobre el Caballo de Mar" sculpture ("The Boy on the Seahorse", now mostly known as "El Caballito de Mar") was located, sculpted by Rafael Zamarripa in 1960.
After a strong storm swept it away into the sea, a larger replica was requested from the artist and this one was placed on the Malecon, the first statue of many that are now part of an open-air exhibition along the seaside promenade.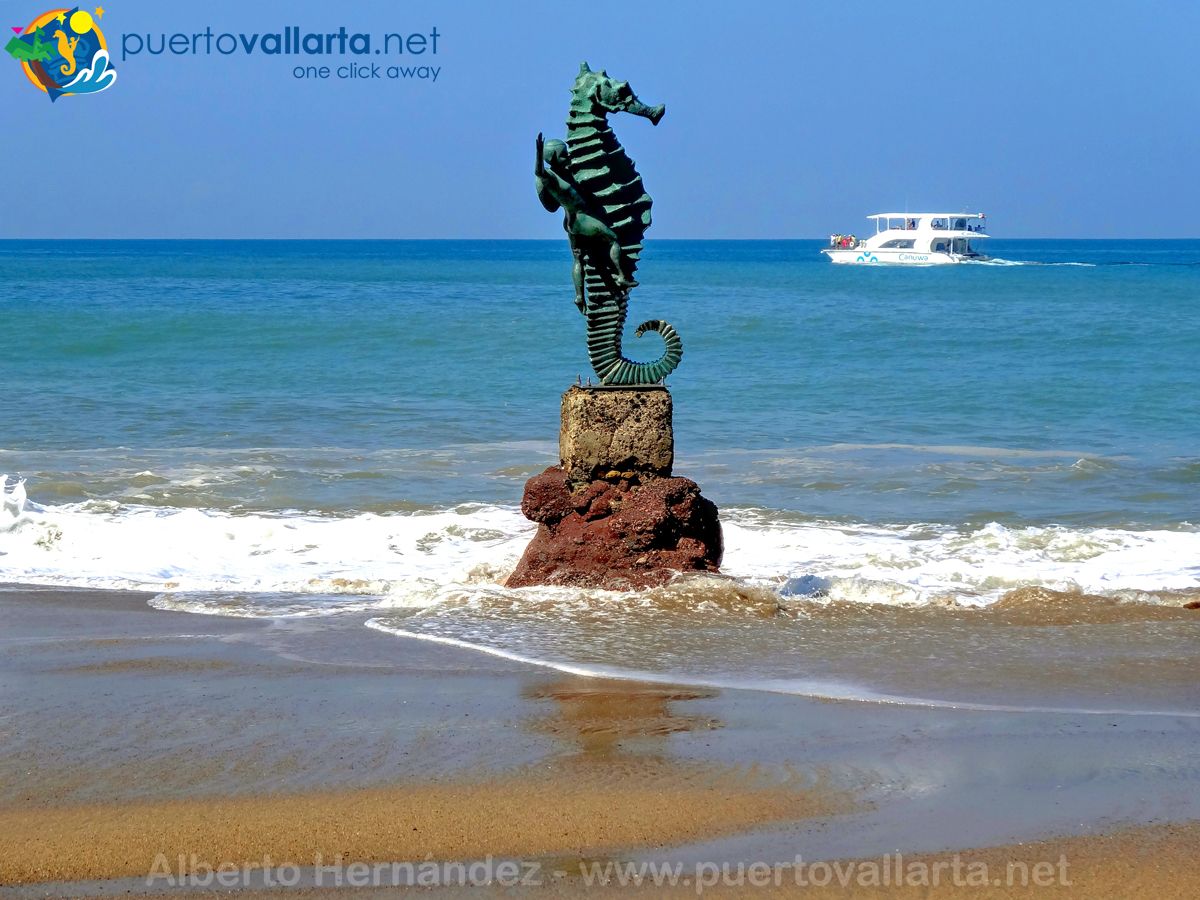 The original statue was later recovered and once again placed at Las Pilitas (it was swept away again during Hurricane Kenna and recovered once again), you can see it there today, you can see that the concrete block is extra reinforced now and there are iron bars that go into the sculpture :-).
Las Pilitas themselves are just a series of rocks on Los Muertos Beach, before arriving at El Púlpito, that lay between the sea and the beach, nothing sensational, but a good reference point. Now with the sculpture, it's mucho más interesante.
Rafael Zamarripa (born February 8, 1942) at the age of 18 he won the Mexican National Sculpture Prize and was immediately commissioned to sculpt "El Niño Sobre el Caballo de Mar" (now mostly known as "The Seahorse"), which has since become one of the main symbols of Puerto Vallarta.