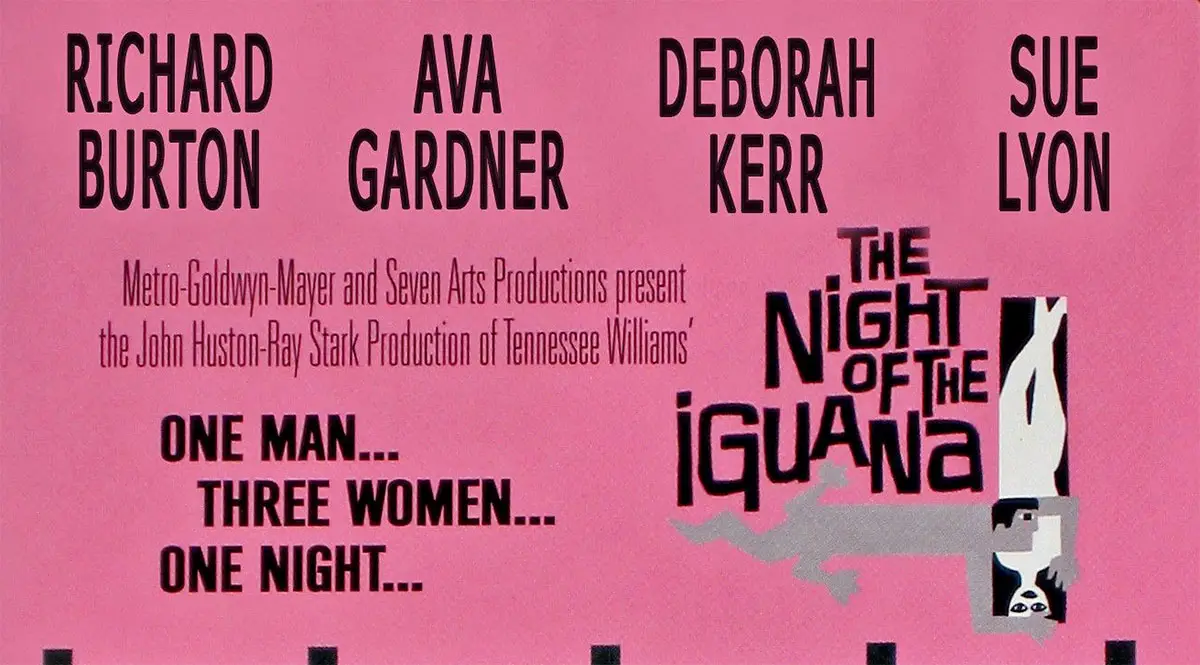 The Night of the Iguana poster (1963) John Huston
John Huston, Richard Burton, and Elizabeth Taylor had their, work, lives, and their love inextricably bound with Puerto Vallarta and the Banderas Bay.
Undoubtedly the city and its surroundings have much to thank them for the bounty they received, not only from their presence but through their support over the years.
Top L: John Huston, Ava Gardner, Richard Burton, and Deborah Kerr; Top R: Sue Lyon & Richard Burton; Bottom L: Sue Lyon; Bottom R: Richard Burton.
Even though John Huston had visited the town when it only had a few thousand souls in 1929, while navigating up the Pacific coast on one of his innumerable trips to his beloved Mexico, plus another time while scouting for locations for Typee (a movie he never shot), not much had changed when he came back in the early 1960s with a new movie project, "The Night of the Iguana", and a location for the set called Mismaloya, tipped off by a local entrepreneur.
The Night of the Iguana (1964) – HQ Trailer
It's hard to imagine, no matter how picturesque Puerto Vallarta and its beautiful beaches were, how did it ever come to their attention. I mean, yes, a small village can be interesting, but it was all very primitive, what was it, really, that lured them here and why did they end up staying so long, for decades?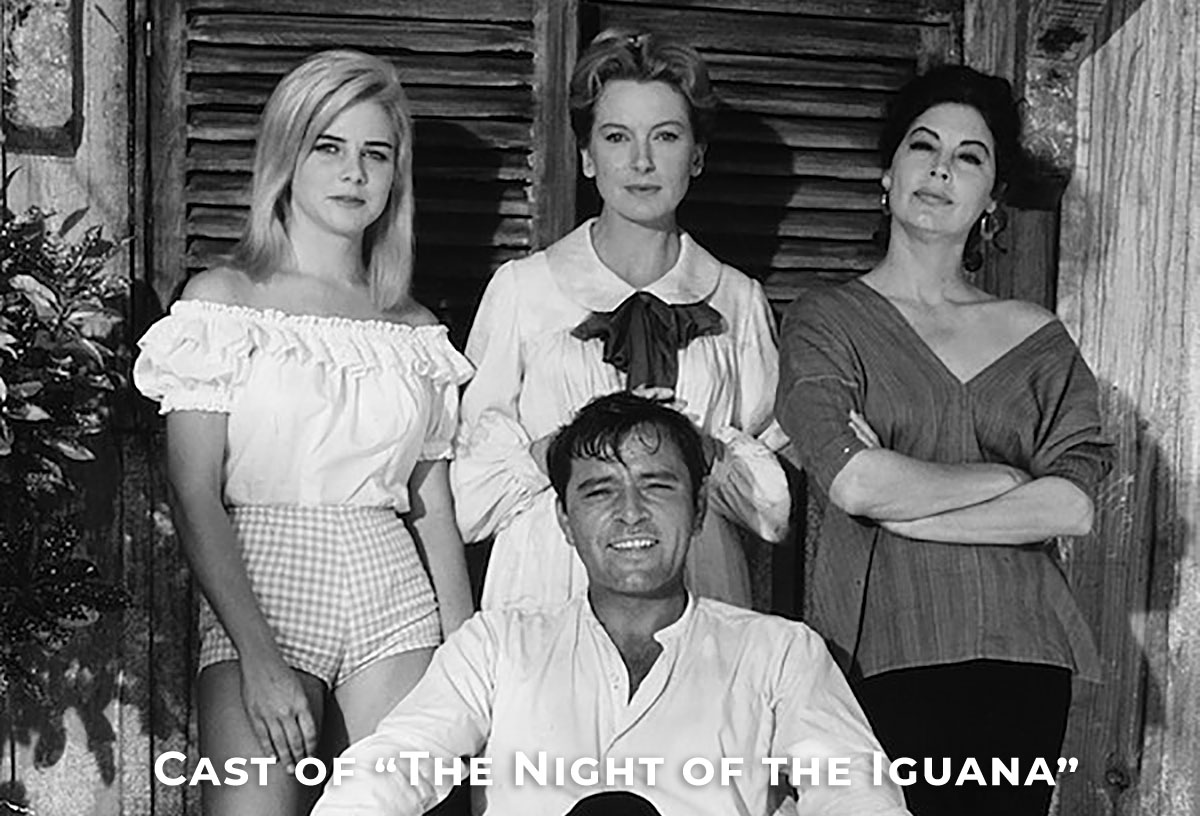 Cast of The Night of the Iguana, Mismaloya, Puerto Vallarta, México (L to R: Sue Lyon, Deborah Kerr, Richard Burton & Ava Gardner)
Part of the reason was its isolation, something that Liz Taylor must have enjoyed, she couldn't travel anywhere without being mobbed, on the other hand, John Huston enjoyed that aspect too and the weather helped him with his emphysema in his later years.
George Hamilton, Nelly Wulff, Elizabeth Taylor, Guillermo Wulff, Luis I. Wulff and Lalo Amador – Photo: Arturo Pasos Muñoz
How did they find Puerto Vallarta?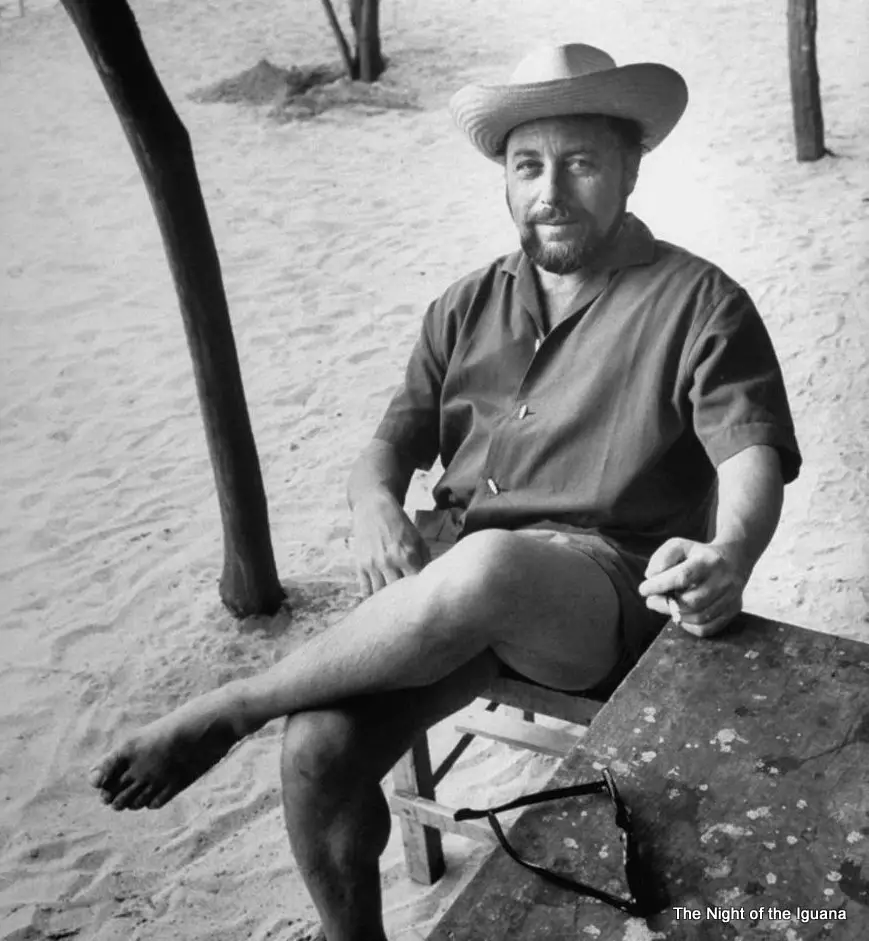 Tennessee Williams in Puerto Vallarta, helping with adjustments to the script
I think we could "blame" various personalities for this fateful discovery. One would be Huston himself and his love of "Ol' Mexico"; another would be Tennessee Williams and his short story which he placed in Acapulco in the 1940s; we must include Ray Stark who offered the movie project to Huston, and finally, and most importantly, Guillermo Wulff, a Mexico City engineer and local entrepreneur, who had many high-level contacts within the Mexican Government, even friend of the Mexican President of the time and those that followed and an ambitious project of his.
He was interested in giving one of his real estate projects, based in Mismaloya, some "Hollywood" Jet-set appeal, though, in the end, it would actually bankrupt him, but that's another story…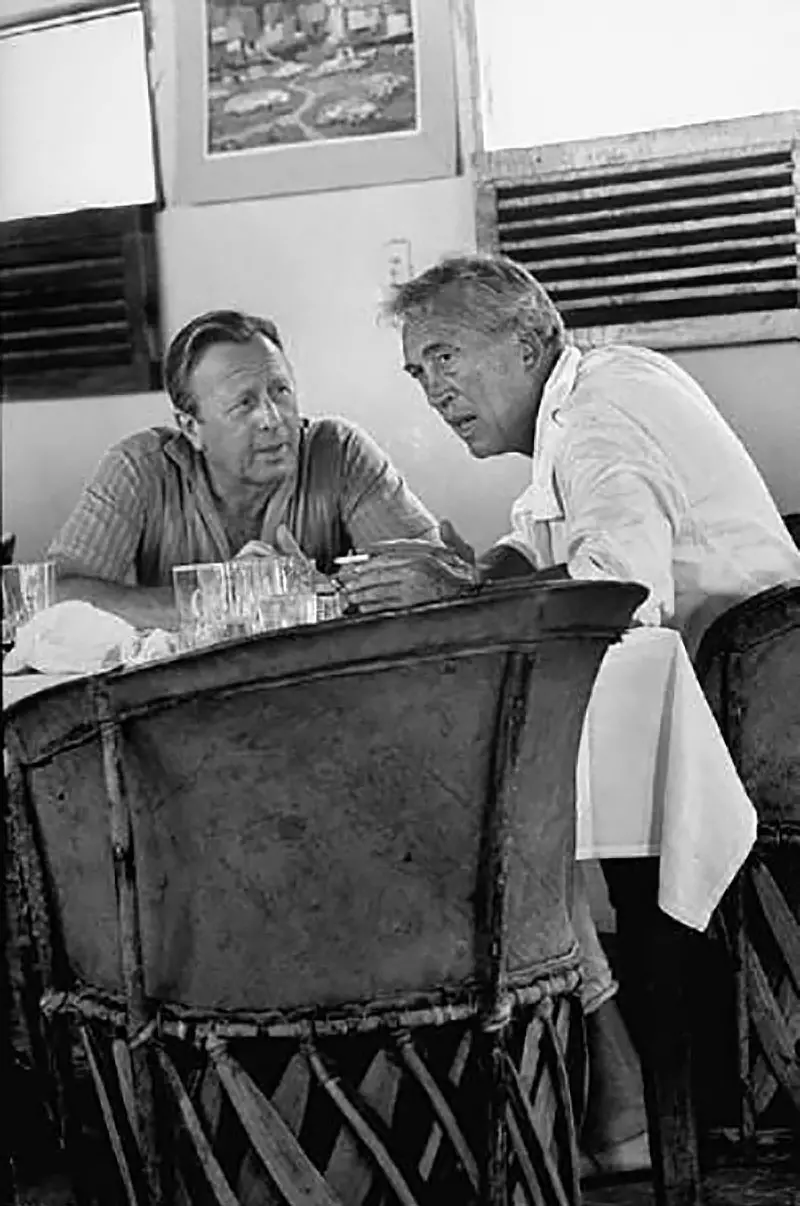 Producer Ray Stark and John Huston during The Iguana
In 1940 Tennessee Williams vacationed at Hotel Costa Verde outside Acapulco and his experiences became the basis for a short story he published in 1948, entitled "The Night of the Iguana". Most of Tennessee's plays are downers, exposing the less admirable qualities in human beings, in keeping with Williams' own defeatist view of life and the world, this work was no exception.
The hotel featured hammocks slung outside screen doors and a private tropical beach surrounded by jungle forest. While he lodged there, Williams was surprised by the inertia and indifference the guests showed to all worldly events and even the Second World War, he blamed it on the relentless sun, heat, and strong drinks.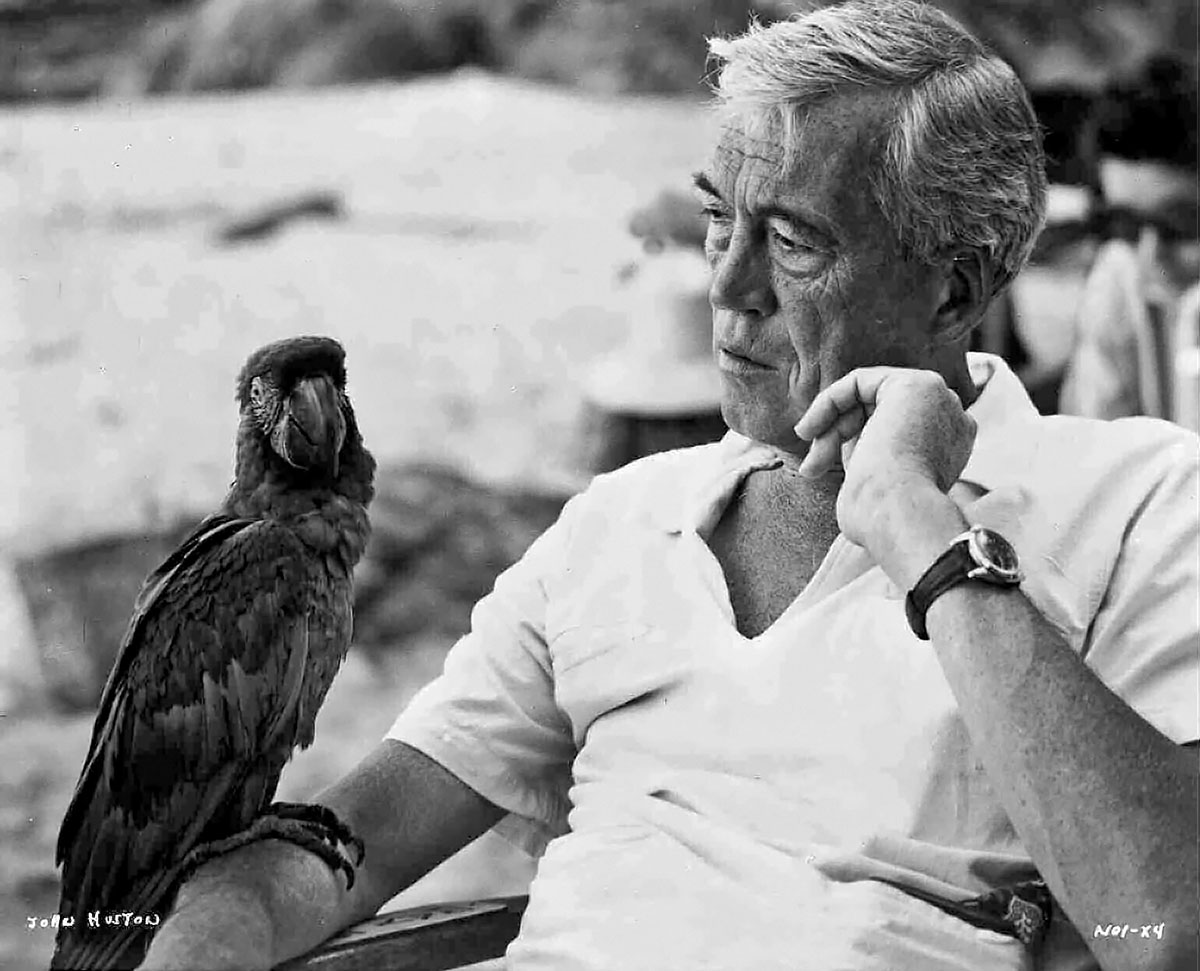 John Huston, during the shooting of The Night of the Iguana
In 1962, Ray Stark (Raymond Otto Stark), one of the most influential men in Hollywood's film industry at the time, and one of John Huston's great friends asked him if he was interested in making a movie adaptation of Williams' short story, which had already been a great success on Broadway as a theater play.
Stark must have considered him the obvious choice, Huston was at that time already well known as a guru of all things Mexico. With a few movies filmed on location in the country, including the 1948 "The Treasure of the Sierra Madre", one of Hollywood's first movies filmed outside the US, in Durango and Tampico.
John accepted immediately, on the one hand, based on their friendship, the respect he felt for Ray's ideas, and his respect for Tennessee Williams, on the other hand, it was another great opportunity to go to Mexico, something that he never said no to.